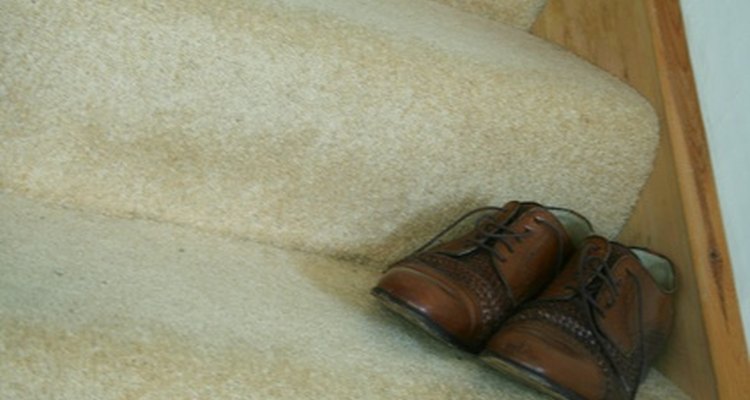 shoes image by Christopher Hall from <a href='http://www.fotolia.com'>Fotolia.com</a>
The neurotoxic chemicals in some commercial shoe polishes can be both inhaled and absorbed through the skin during use. These chemicals can cause irritation and are linked to a host of health risks. You can make your own organic shoe polish to replace the potentially dangerous chemical shoe polishes available commercial. Homemade organic shoe polish doesn't require a laundry list of items to make. In fact, with a just a few ingredients from your cupboard you can make a safe and effective organic shoe polish in a matter of minutes.
Pour 1 cup of organic olive oil into a clean glass jar. Add 1/4 teaspoon of organic lemon juice.
Put the lid on the glass jar and seal it tight. Shake the contents of the jar until the two ingredients are well-blended.
Apply the organic shoe polish to your shoes with a clean rag. Use a circular motion.
Allow the shoe polish to sit for 2 to 3 minutes. Rub shoes to a shine in a circular motion, with a clean, dry, lint-free cloth.
References
Writer Bio
Hillary Marshall has been writing professionally since 2006. Before writing instructional articles online, she worked as a copywriter and has been published in "Ideal Living" "Sass" "Science Edge" and "Shopping Cents" magazines along with countless websites including Gadling a blog by the Huffington post. Marshall studied early childhood education at the Stratford Career Institute.
Photo Credits