Rather than pay the premium for store-bought baggy jeans, you can make your own from old jeans you have at home. You don't have to be a tailor or a professional to do this; follow these step by step instructions to make your own baggy jeans.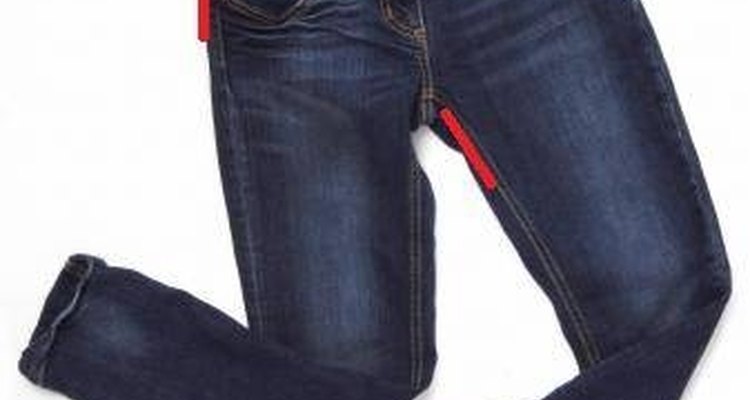 Use the fabric scissors to split the jeans from the bottom along the side seams. For the interior seam, you can cut as high as the crotch seam; for the exterior seam you can safely cut to the lower edge of the waistband.
Use the fabric marker to make a cut guide in the fabric you have chosen. The width of the fabric cut will determine how "baggy" the jeans are. Allow for at least one quarter of an inch on each side for sewing space.
Carefully cut the fabric, following the marks closely to ensure it is even. After you have cut the desired width of the fabric, match the strip up with the jean legs to cut the proper length.
Align the fabric with the jean split carefully and begin using the sewing machine or the sewing kit along the outside seam of the split to sew the fabric to the jeans.
Trim off any excess thread or fabric from the strip and seam the bottom part of the fabric.
References
Writer Bio
Leonardo R. Grabkowski has been writing professionally for more than four years. Grabkowski attended college in Oregon. He builds websites on the side and has a slight obsession with Drupal, Joomla and Wordpress.