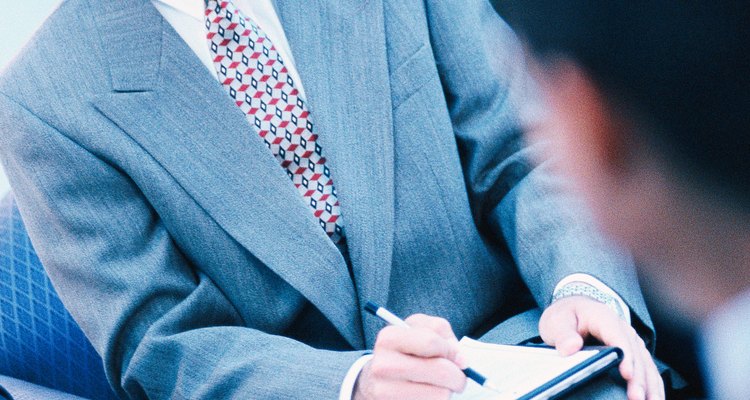 Stockbyte/Stockbyte/Getty Images
The Texas Family Code contains the regulations that outline the conditions of changing the name of a minor in the state. Parents, legal guardians or managing conservators, who are court-appointed guardians, may request to alter a child's name for adoptions, custody proceedings and other reasons. Parents must file a petition in the county court where the child resides and pay filing fees.
Request a Petition to Change the Name of a Child, a Child's Consent to Change Name and an Order to Change the Name of a Child form from the district court in your county. You can also download the forms from the Texas Partnership for Legal Access website.
Fill out the petition. If the child has two parents or guardians, both must sign the petition. The form includes the names and contact information for the adults, their relationship to the child, the legal status of the child, case numbers of any previous state judgments regarding the child, the details of the name change, including the reason for the request, and the child's vital statistics.
Obtain and fill out a Sex Offender Update form from local law enforcement if the child is a registered sex offender. Attach a copy of the update form to the petition.
Sign the petition in front of the notary public. The notary also signs the form and stamps it with their official seal.
Explain the purpose of the Child's Consent to Change Name form to the minor if he is over 10 years old. The child must print his current name and proposed name on the form and sign it.
Take the documents to the clerk's office in the district court and request to file them. When you file your documents, the court assigns a court date for you and gives you a case number. Appear in court on your assigned date. If a judge determines that the name change is in the best interest of the child, he will approve the name change. The court will complete the name change order.
Request a certified copy of the order and take it or mail it to the state's bureau of vital statistics to amend the child's birth certificate.
Take a certified copy of the order to the local office of the Social Security Administration to request a replacement card for the minor. You can download the replacement form from the SSA website and fill it out before going to the office.
References
Resources
Writer Bio
Lauren Miller has more than 10 years of experience as a writer and editor. Her articles on technology, small business and legal topics have appeared in magazines, newspapers and trade journals. She has a Bachelor of Arts in philosophy and is an avid gardener and sports fan.
Photo Credits
Stockbyte/Stockbyte/Getty Images