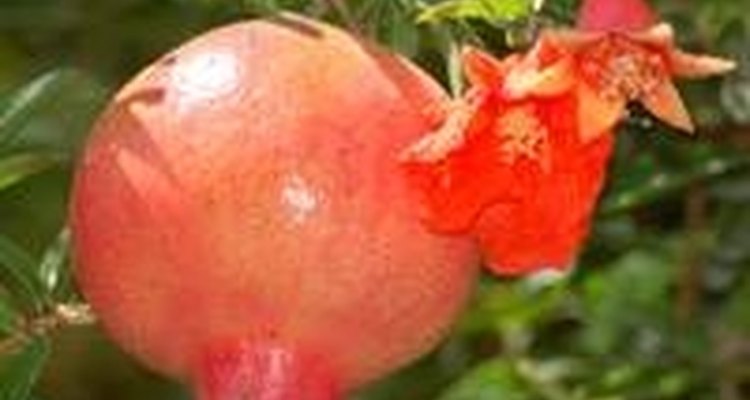 Getting out pomegranate juice stains can be tricky. It's not impossible to do, but it requires a little extra effort. Soak a stained garment immediately in cold water. It's important not to let the stain dry. If simple washing doesn't help, don't dry the item until you've tried one of these other methods to get out pomegranate juice stains.
Pre-treat the pomegranate stain with a product like Vanish or Spray 'n Wash. Let sit for five minutes. Wash it in cold water with detergent. If the fabric is safe for bleach, add bleach. Don't dry the material until the stain is gone. Repeat as needed.
Use an enzyme cleaner like Oxyclean or Nature's Miracle. Follow the directions on the product.
Make a paste of baking soda and club soda. Spread the paste on the pomegranate juice stain and gently rub it in. Wash it in cold water.
Make a past of baking soda and an enzyme cleaner. Gently work it into the stain. Let it sit and then wash as usual.
Try a product like Le Blanc Linen Wash on pomegranate stains. It's an expensive treatment used for stains on antique fabrics, but works well on anything. Follow the manufacturer's directions.
If your stain has dried, saturate the spot with lemon juice, then expose it to sunlight. Wash it in cold water.
Writer Bio
Meg Jernigan has been writing for more than 30 years. She specializes in travel, cooking and interior decorating. Her offline credits include copy editing full-length books and creating marketing copy for nonprofit organizations. Jernigan attended George Washington University, majoring in speech and drama.