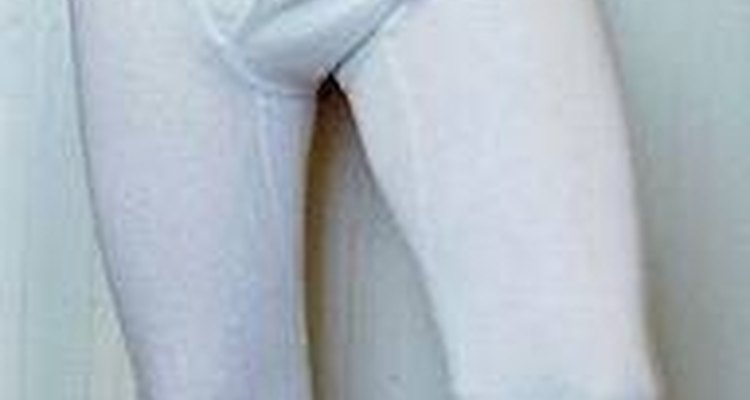 image courtesty of wikimedia commons
When to Wear Thermal Underwear
Thermal underwear--the long sleeved thin, waffled weave shirt and pants worn under regular clothes--is very effective in keeping people comfortable in cool and cold weather. It is popular for people who spend a good amount of time working or playing outside in cold weather and prevents them from having to wear a heavy coat that could restrict movement.
How Thermal Underwear Keeps You Warm
Thermal underwear adds two more layers of clothing to the wearer's normal wardrobe. As it is made up from two-ply fabric, it traps more body heat than a single layer of clothing could. This extra body heat insulates against cold air and prevents heat loss. When worn under regular clothes, thermal underwear can keep a person warm for many hours in a cold environment. Heavy cotton or wool thermal underwear should be worn in very cold weather.
How Some Thermal Underwear Is Desgined to Keep You Dry
Thermal underwear that is made of polypropylene fabric retains more heat than other fabrics and is better for active people who do sports or work outside. In addition to holding a good amount of heat, it also works to keep sweat away from the skin. This type of thermal underwear "breathes," which retards body odor. It keeps the wearer dry and warm by wicking moisture away from the skin. In the same way a candlewick will pull oil from a lamp and up the fabric to be lit and burned, the fibers in the fabric absorb the moisture on the skin and pull it away from the body. This prevents the wearer from becoming cold, soggy, and frozen.
Writer Bio
Andrea Hermitt is an artist and writer who loves to research and write about new things. She's been a content writer since 2000, contributing to Families.com, the blog Notes From A Homeschooling Mom and other online publications. Hermitt has a Bachelor of Arts in fine art and English from the State University of New York at Albany.
Photo Credits
image courtesty of wikimedia commons