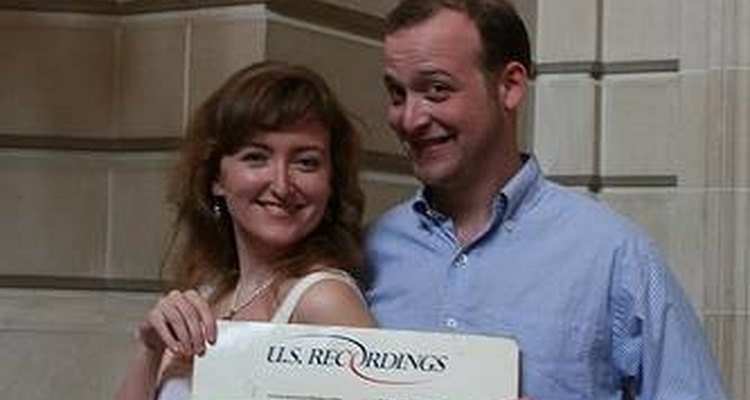 2007 briannaorg / Creative Commons
Dating can seem frustrating to many women who feel dissatisfied with their options. If men don't seem to be interested in forming a serious match, pursuing a mail order marriage may be something to try. The mail-order bridal market is filled with ladies from all over the world, but there is always room for women who are available and ready to find a marriage-minded partner. According to many, love often follows.
Weigh the competition. Most mail order brides are from Eastern Europe, Latin America and Asia, while many of the men are from Western Europe and North America. According to a study by the U.S. Naturalization and Immigration Service, "The foreign woman is happy to be the homemaker and asks for nothing more than husband, home and family." American, or Western, cultural influence may limit your chances.
Shop around for a mail order bride service. Many of them are focused on one particular culture or region of the world, so be certain that you will be able to sign up. Avoid services that charge women; reputable mail dating sites are free for prospective brides, since men pay for membership.
Fill out an application. The site owners will take your information and run a background check to make certain that you are not a scammer. Previously, the mail order bride business had a bad reputation for women who were just after money. These background checks ensure that all parties--and the website--are safe from criminal liability or risk.
Send a recent picture and bio to the site. Use a clear, recent picture that shows your best features, and look modest. Many of the men that use mail dating services are conservative and older. For success, you must appeal to their desire for a (potentially) happy home and a willing, yielding woman.
Correspond with the men of your choice. Candidates will write letters to you to begin what will hopefully be a fruitful friendship. Be honest in your replies, but always remember that there may be other brides in the running. During this period, find out whatever information you can about the man in question. Most mail order bride relationships end up being safe, but some end in abuse and tragedy. Be sure not to be overly trusting with personal information, location or other intimate details.
References
Warnings
Be very careful about who you are meeting. According to a report by Michele Clark of the Johns Hopkins University Protection Project, "Matchmaking organizations commonly do not screen their male clients for past criminal records or records of domestic violence, abuse or restraining orders." If need be, spend the money to do a criminal background check. It pays to be cautious.
Writer Bio
Gigi Starr is a freelance fashion writer. She previously served as the blog editor for a major online fashion blog and has more than a decade of backstage experience in the beauty and high fashion industries. She has worked for businesses like an internationally renowned theatrical touring company and events such as the Mercedes-Benz N.Y.C. Fashion Week.
Photo Credits
2007 briannaorg / Creative Commons