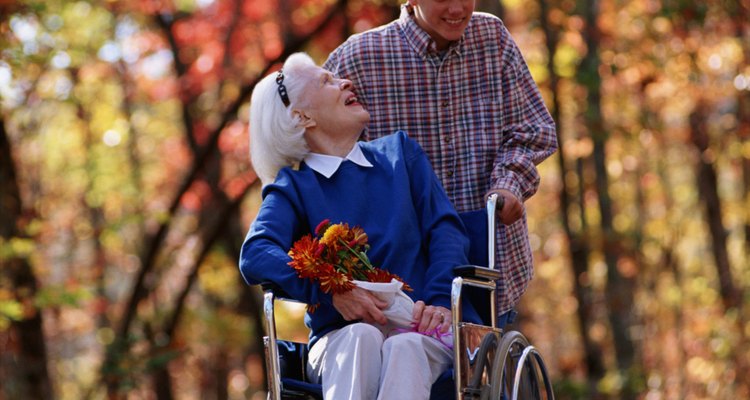 Thinkstock Images/Comstock/Getty Images
We all do dumb things, especially to those who love us most. Grandparents are authority figures with a very special place in their grandchild's life. When you've done something that hurt your grandparent, the obvious solution is to apologize. The situation can be complicated if your grandmother is very old or in poor health. It can sometimes be difficult to know exactly what to say or how to say it. The good news is, apologizing to your grandparent isn't impossible.
Step 1
Think about the situation before crafting your apology. Try to look at the situation from your grandmother's point of view as well as your own. Identify what you both did to create the problem. Find actions that you genuinely regret taking.
Step 2
Express your regret. Let Grandma know that you wish that you had done things differently. Don't offer excuses or explanations.
Step 3
Step 4
Be specific. Remember, you are apologizing for what you did, not what you are. Keep your apology focused on behavior, not people.
Step 5
Offer a remedy. Try to make up for the wrongdoing in some way. Ask Grandma what you can do to help heal the situation and your relationship.
References
Tips
Grandma doesn't have to be alive for an apology. In some cases, people need the healing experience of apologizing even after their grandparent has died. In those cases, consider the situation you regret. Write an apology just as if Grandma were alive to read it. Put the note in an envelope and seal it. You can leave it at the grave site, burn it or put it away. A note of apology can be a powerful way to deal with unresolved grief.
Writer Bio
Based in Nashville, Shellie Braeuner has been writing articles since 1986 on topics including child rearing, entertainment, politics and home improvement. Her work has appeared in "The Tennessean" and "Borderlines" as well as a book from Simon & Schuster. Braeuner holds a Master of Education in developmental counseling from Vanderbilt University.
Photo Credits
Thinkstock Images/Comstock/Getty Images