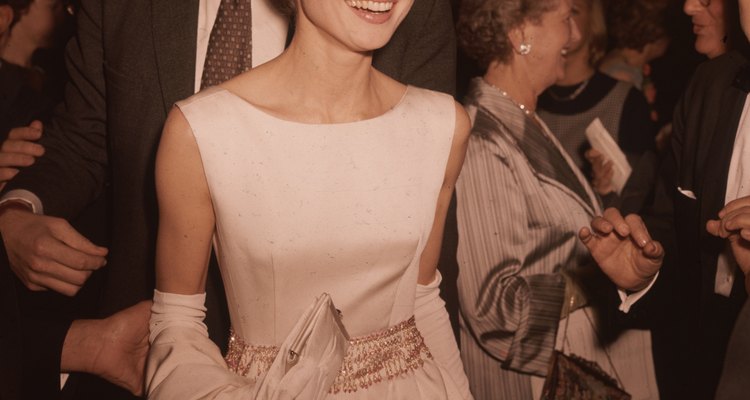 Fox Photos/Hulton Archive/GettyImages
Audrey Hepburn will forever be remembered as one of the most talented and iconic stars of the 20th century, leaving behind a timeless legacy with such movies as "Breakfast at Tiffany's" and "My Fair Lady."
The Dutch-born actress was blessed with incredible beauty and style — and now Robert Wolders, her partner from 1980 until her death in 1993, is opening up about Hepburn's diet (or lack thereof). According to Wolders, the infamously slender artist never deprived herself of food, and she frequently indulged in chocolate and alcohol.
"We'd walk for miles. She could outwalk me," Wolders tells People. "She had a healthy metabolism, but she was not excessive. She never said, 'I have to do five miles today.' She didn't diet. We had brown bread with jam for breakfast. Lunch would be chicken or veal or pasta, often with vegetables from the garden. And for dinner we often had soup with chicken and vegetables. She had chocolate after dinner — baking chocolate."
And that's not all. According to Wolders, Hepburn also had "a finger or two of Scotch at night."
Hepburn's son, Luca Dotti, also confirmed his mother also loved Italian food and pasta, saying, "She ate a lot of grains, not a lot of meat, and a little bit of everything."
For starters, she never skipped breakfast — typically a caffe latte and a madeleine (a French butter cake), unless it was her monthly "detox day." On those days, she would stick to plain yogurt and a grated apple, says Dotti. Sundays were for breakfast in bed, complete with "homemade madeleines and quince jelly or cherry jam along with toast, coffee, milk, butter, a small rose from the garden in a tiny vase and on the side of her tray the International Herald Tribune_._"
Also, every day ended with chocolate because, according to Hepburn, chocolate "helped banish sadness."
This might be surprising, considering how slim Hepburn was her whole life, but Dotti believes his mother struggled to put on weight after suffering from severe malnutrition in her youth.
He also explains how Hepburn's love of chocolate went deeper than just a sweet tooth: When she lived in Nazi-occupied Amsterdam during World War II — where the 16-year-old Hepburn almost starved, weighing a frightening 88 pounds at 5 feet 6 inches tall — a Dutch soldier gave her seven bars of chocolate upon liberation. Though she became ill from devouring the bars too fast, the memory of that joyful moment always stuck with her. Hence, one of her signature desserts, regularly made for her son's birthday and other celebrations, was a flourless chocolate cake.
When it comes to sugar and alcohol, Hepburn's example of moderation is key. Here are five hidden health benefits to raising a glass now and then!
What Do YOU Think?
Does Hepburn's diet surprise you at all? Which parts of it resonate most with you? Do you plan to try any of her "food rules"? Tell us in the comments!