Jupiterimages/Polka Dot/Getty Images
Buying new clothes, or redyeing old ones, can be wonderful ways to brighten up your wardrobe and add a fresh new look. This fresh new look is easily ruined, however, by colors that fade or run. Running dye color can leave fabrics looking dull and dirty, and can ruin other garments by mixing colors. If you can lock the fabric dye color into your garments, you can ensure the color stays vibrant for a long time.
Professional Products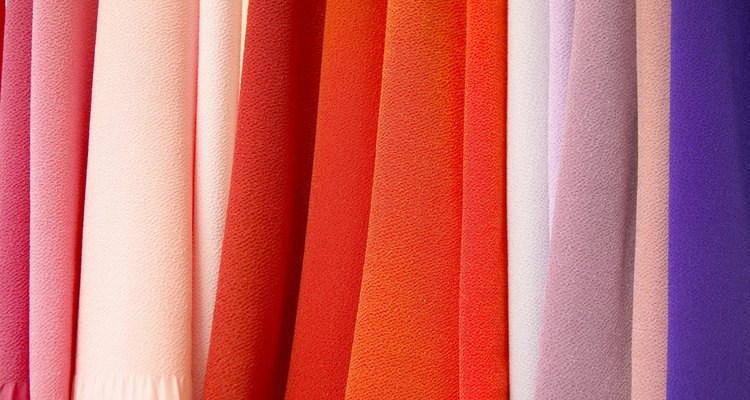 Jupiterimages/Photos.com/Getty Images
Dye artist Paula Burch recommends a product called Retayne on her website that is designed to help lock dye color in fabric. Retayne is available in quilting stores and from Internet retailers. Burch states that the chemicals in Retayne are designed to adhere to fabric dye molecules, making them larger and less likely to run through garments. This product should be used as an additive to your garment's first wash, and used only in cold water. She also recommends a product called Synthrapol for washing dyed fabrics in cold water.
When you use these additives, try to wash the dyed garment or garments without other clothing in the same washer. There is still the risk of the colors running slightly.
Soak the Garments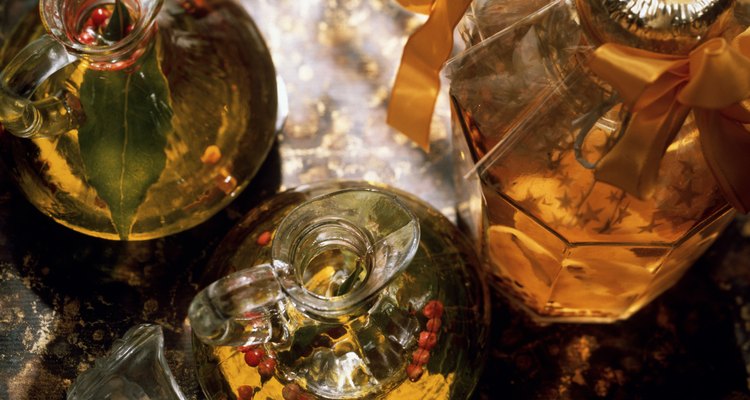 Eising/Photodisc/Getty Images
If you cannot or do not wish to use the professional products, soaking the garments before you wash them is the easiest way to lock in the dye color to your fabric.
PioneerThinking.com, a website devoted to healthy and family-friendly homemade projects, suggests two possible natural fixatives for fabric dye. If you know what kind of dye you are using, or you have made your own dye and know the ingredients involved, choose your fixative based on the dye components. For dyes made of plant material, mix one part vinegar into four parts cold water. For dyes made of berries, mix ½ cup of regular table salt into 8 cups of cold water.
If you are unsure about the makeup of your dye, stick with the vinegar. Start with adding one cup of vinegar per gallon of water for a low dilution; add more vinegar if you find it necessary to really lock in the color. The vinegar solution will work for most acidic commercial dyes.
Soak the fabric in the fixative solution for 15 minutes before the first wash, or immediately after dyeing if you dye your own garments. Rinse the garment in cold water until the water runs clear to remove any residual salt or vinegar.
Paula Burch warns that vinegar works best for acidic dyes, but has the danger of harming some cotton garments. Test your fixative on an old or discarded garment to ensure that the fixative will not discolor or damage your fabric. You can also get a feel for the amount of salt or vinegar, and the proper soaking time, needed for your particular material and dye type.
Remember that many garments will have tags with cleaning and care suggestions. Always read these tags to make sure that no ingredients or washing style you intend to use will damage the garment.
Sam Royds/Photodisc/Getty Images
References
Writer Bio
Samantha Volz has been involved in journalistic and informative writing for over eight years. She holds a bachelor's degree in English literature from Lycoming College, Williamsport, Pennsylvania, with a minor in European history. In college she was editor-in-chief of the student newspaper and completed a professional internship with the "Williamsport Sun-Gazette," serving as a full-time reporter. She resides in Horsham, Pennsylvania.
Photo Credits
Jupiterimages/Polka Dot/Getty Images