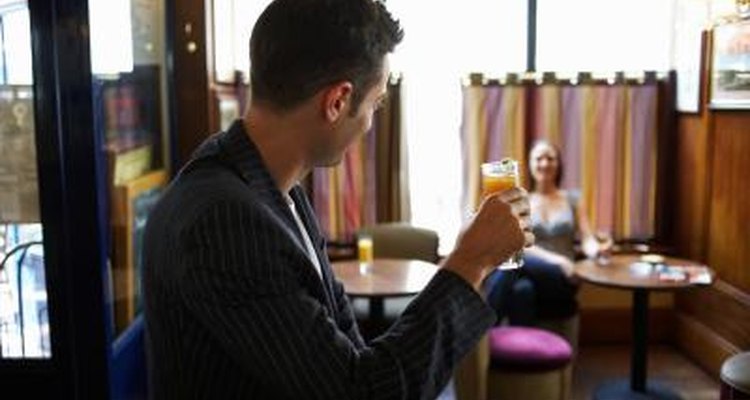 Rayes/Photodisc/Getty Images
The laws of attraction are harsh. Opposite sexes attract each at often inopportune times, such as when one of the parties is otherwise spoken for, as in married, engaged or in a committed relationship. Still, the need to notice and be noticed by members of the opposite sex often transcends common sense. How does a man know that a married woman is interested? There are plenty of signs to answer that question.
Main Signs That a Female Is Attracted to a Man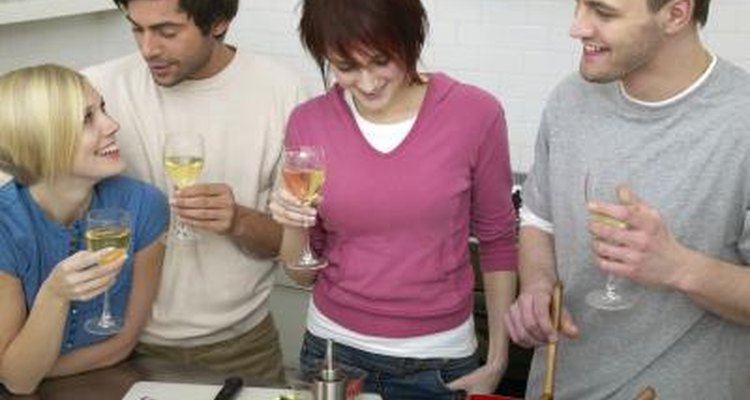 Push/Photodisc/Getty Images
Whether the woman is a married or an unmarried woman, the signs of attraction to a man are the same. There's lots of smiling, almost as if she can't stop smiling and always aims it at the man. She giggles a lot and exhibits girlish flirtatiousness. She looks up at the man while tilting her chin down, almost as if she is going to bat eyelashes and pout for attention. She will close the space between her and the man and she will test his reaction to her by teasing him. If he teases her back, she will continue this behavior. She will then touch the man, not in a sexual way, just something simple, such as touching his chest -- for example, by saying he had lint on it -- or brushing his hair from his eyes on the pretext that it looked like it was in his eyes.
Obvious Behavioral Changes
Digital Vision./Digital Vision/Getty Images
While none of these changes are written in stone, it is likely that a woman who is interested in a man will display some or all of these. She will move closer to the man so that she will be very nearly entering his personal space. She may mirror his actions like a child mirrors a parent -- for example, he scratches his forehead and moments later, she scratches hers. She will use language that is flirty and smile naughtily or more devilishly. As this flirtation goes on, the man will definitely be picking up on whether the woman is interested or not, as it is nearly impossible to miss. (refs 1 - 4)
Body Language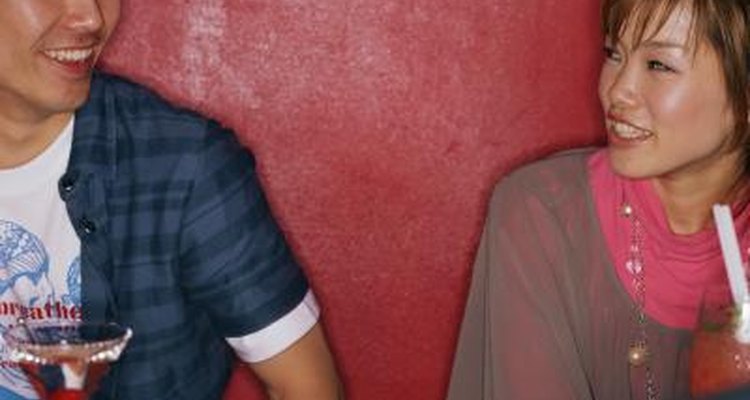 Ryan McVay/Lifesize/Getty Images
The woman may drop physical barriers that were present between the man and herself, for example, by unfolding her arms from across her chest. She may caress the back of one of her hands with the other, intending to give the man the idea of caressing it. When gesturing with her hands, she may get closer to the man, perhaps even touching him. She may squeeze her arms tightly to the sides of her chest, as this is intended to make her breasts stand out more. She gently runs one hand up and down the inside of her arm, then she may expose her wrist to him. This is done to acknowledge the man's dominance and shows she is happy to be submissive to him. She may sit with her chest sitting in the direction of the man with excellent posture. She may finger her necklace frequently and touch his hand during the course of conversation. (refs 1 - 4)
Watch Her Feet and Legs
Polka Dot Images/Polka Dot/Getty Images
A woman's feet and legs will display telltale signs that she is attracted to a man; this list does not imply she will do all of them, but several are likely. A woman will brush her thigh up against his more than once. She may cross her legs and point her knees and toes directly at him, which is done to make her legs look longer. By pointing them at the man, she is telling him she wants him to notice. Crossing and uncrossing her legs will be done over and over again, this is often perceived as a nervous reaction, but it is her attempt to get the man's attention, perhaps by crossing them a little more slowly every time she does it. As she rests one leg on the other, she may also dangle her shoe from the end of her toe in a playful way that says she is tired and is ready for bed.
What the Woman's Voice is Saying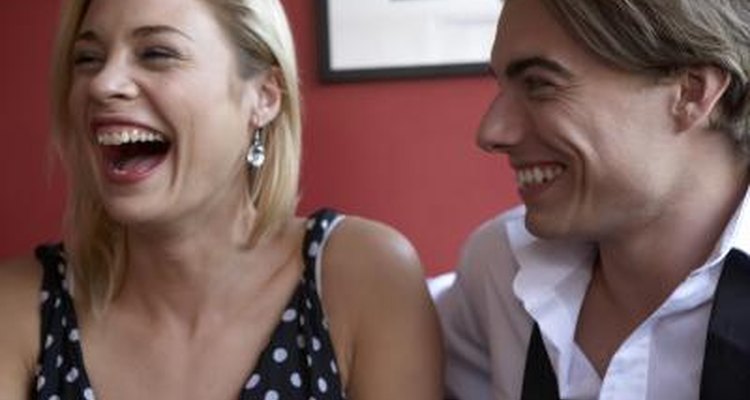 BananaStock/BananaStock/Getty Images
The woman's voice will change and become more flirtatious. She may also become more direct as her attraction to the man becomes stronger. She will be very interested in what he has to say and interject comments frequently. She will usually be very agreeable to what the man has said and may come back with similar situations or stories to keep the conversation going. She matches his speech using the same tonality and inflection he is using. She repeats some of the phrases and words he has been using; for example, a few minutes after he has said it, she may also use the word "magnificent" or say the phrase "you know?" The tone of her voice becomes more animated and friendly and she may be quicker responding to things he says even if she is interrupting. This shows that she is likely comfortable in his presence.
References
Writer Bio
Annmarie Keller has been a writer for more than 20 years. She has published her work in "Redbook," "Parenting," "Sunset" and "Good Housekeeping." Keller earned a bachelor's degree in English from California State University, Hayward.
Photo Credits
Rayes/Photodisc/Getty Images