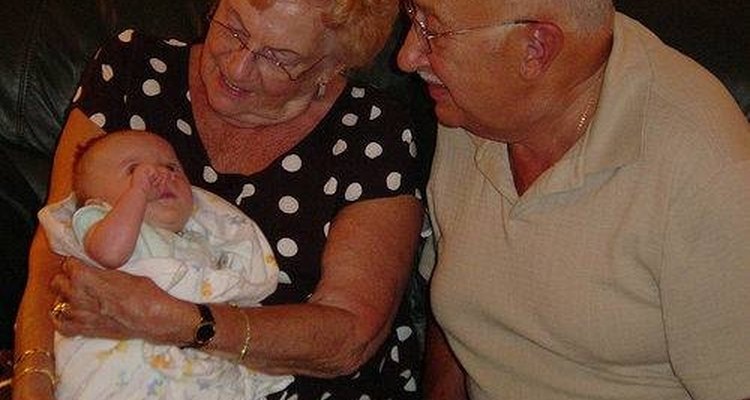 Jason DeRusha
Of course you love your grandchildren to pieces, and of course you love to spoil them. That's what being a grandparent is all about. But many grandparents experience a moment of reckoning after they ask, "Do you still play with that such-and-such I bought for your birthday?" The look on the child's face says it all: What gift? If it's beginning to dawn on you that there might be a better way to spend money on your grandchildren, then the next logical step is to figure out how to save money for their future. Several options are worth considering.
Relish the Flexibility of a 529 Plan
Financial advisers generally agree that 529 plans are the smartest way for grandparents (and parents) to save money for college tuition. These plans allow you to invest after-tax money into mutual funds that grow tax-free. And most plans offer automatic deposit options, which make monthly contributions as simple as can be.
Of course, you don't have a crystal ball. You have no way of knowing whether your grandchild will use the money for its intended purpose: to attend a public or private four-year university, enroll in an online educational program or sign up for trade or vocational programs. Rest assured that you will not lose your money. You can change the beneficiary to another grandchild, use the money for your own education, let the money grow or withdraw it, albeit with the payment of state and federal taxes.
Pay Tomorrow's Tuition Bills at Today's Rates
Many states offer savings vehicles that will make any grandparent look like a financial genius 18 years henceforth. Some offer prepaid tuition plans, which allow you to pay a future tuition bill of the specified university at today's rates. Others offer savings plan trusts, where the money you invest (as little as $25 a month) can be used at any accredited U.S. college or university, although tuition rates aren't guaranteed. Some states have residency requirements in place that require either the investor or participant to be a state resident. None of the plans guarantee admission into the university. To understand the advantages and limitations of your state's program, investigate "prepaid tuition programs" online in your state.
Open a Brokerage Account
If you don't already have one, a brokerage account allows you to invest in stocks, bonds, mutual funds and futures, depending on the brokerage company. There are no tax advantages to brokerage accounts, and you must pay capital gains on the earnings. But you can withdraw the money whenever you wish, without penalty. If you're a savvy stock picker, an account could provide an additional learning experience for your grandchild.
Don't Overlook a Savings Account
Savings accounts might sound old-fashioned, but this is exactly why many grandparents favor them. A savings account provides a safe, reliable way to save money, though at a low rate of return. Paired with a more aggressive brokerage account, a savings account could provide balance and security.
Take the Long View
If saving money sounds a bit dull compared with buying gifts, use your powers of imagination and take the long view. Instead of buying your grandchild a toy airplane, she could use the money you save to go to flight school someday. Rather than styling the hair of a mop-headed doll, your grandchild could use the money to attend cosmetology school. And instead of dashing around an elaborate, plastic playhouse, your grandchild could use the money to buy the real thing. Whatever your grandchild decides to do with the money you save, she will know: Grandma or Grandpa loves her to pieces – and she will have the proof.
References
Tips
Consider talking with a professional about investing in stocks. This is the most profitable way to save money for your grandchildren, but it is the riskiest if you don't know what you are doing.
Warnings
Always check to make sure there are no new tax laws that may affect your savings plan before opening an account.
Writer Bio
Mary Wroblewski earned a master'sdegree with high honors in communications and has worked as areporter and editor in two Chicago newsrooms. She launched her ownsmall business, which specialized in assisting small business ownerswith "all things marketing" – from drafting a marketing planand writing website copy to crafting media plans and developing emailcampaigns. Mary writes extensively about small business issues, andespecially "all things marketing."
Photo Credits