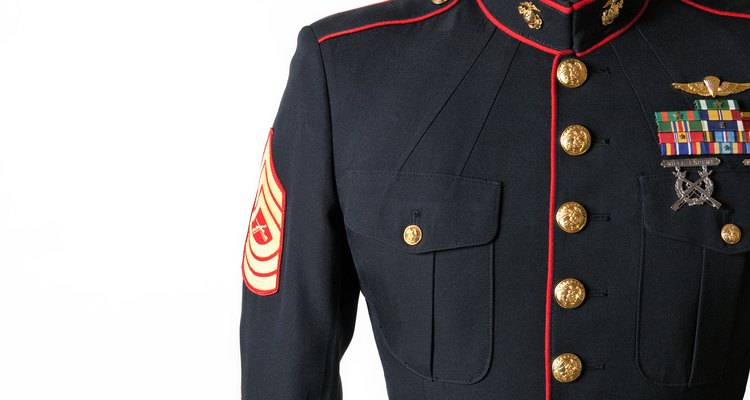 videodet/iStock/Getty Images
Marine Corps regulations direct the actions of its personnel. Of particular interest to marriage-minded Marines are the Corps' regulations on marriage. The one-time Marine Corps Order MCO 1752.1C, which regulated overseas-stationed Marines on such matters as marrying aliens and other related issues, has been canceled. Marines nevertheless are governed by the Defense of Marriage Act GAO-04-353R.
Definition of Marriage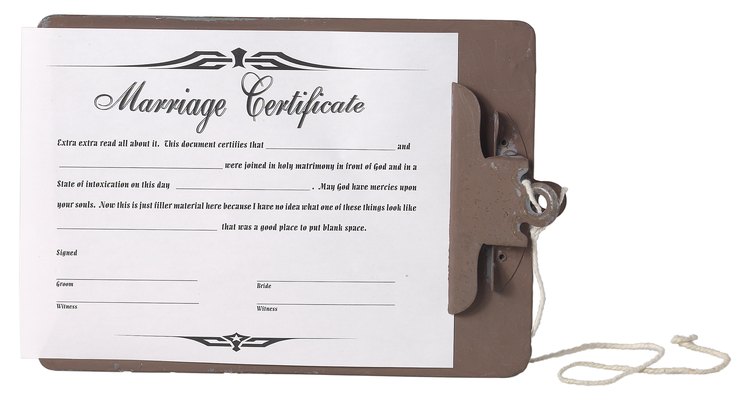 Hemera Technologies/PhotoObjects.net/Getty Images
The Defense of Marriage Act defines marriage as "a legal union between one man and one woman as husband and wife." It defines spouse as "a person of the opposite sex who is a husband or a wife."
Permission to Marry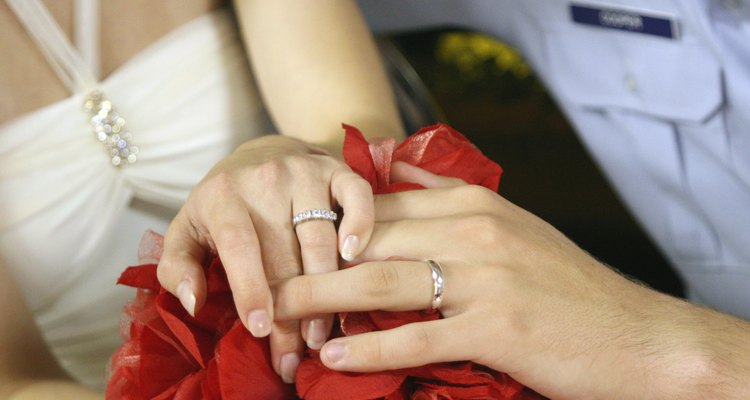 Julie Elliott/iStock/Getty Images
An active duty Marine's need to secure the Marine Corps' permission to marry has been abolished. Where it once was a requirement to secure a commanding officer's permission to marry, the Marine Corps changed its attitude toward that unilateral requirement by leaving it to the discretion of individual commands within the Marine Corps. Typically, officers and noncommissioned officers (NCOs) may marry at will. Enlisted personnel (non-NCOs), however, may still be required to secure their commanding officer's permission to marry.
Specific Paperwork for Marriage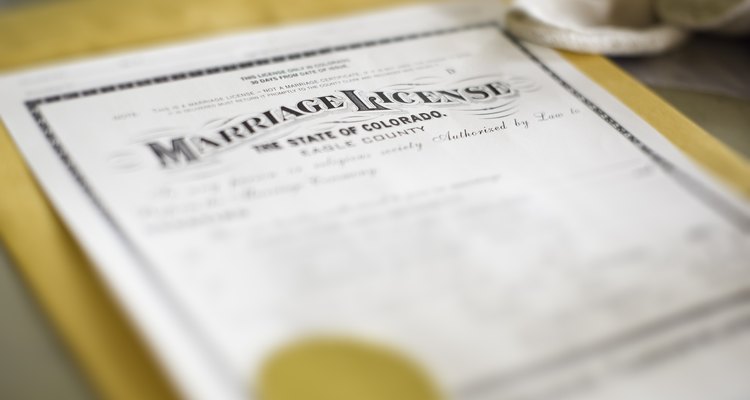 Scott Cramer/iStock/Getty Images
The Marine Corps abandoned its need for formal marriage documentation when it discarded its marriage-permission requirements. It does, however, order Marines to become familiar with state marriage license requirements and adhere to them.
Regulation Regarding Boutonnieres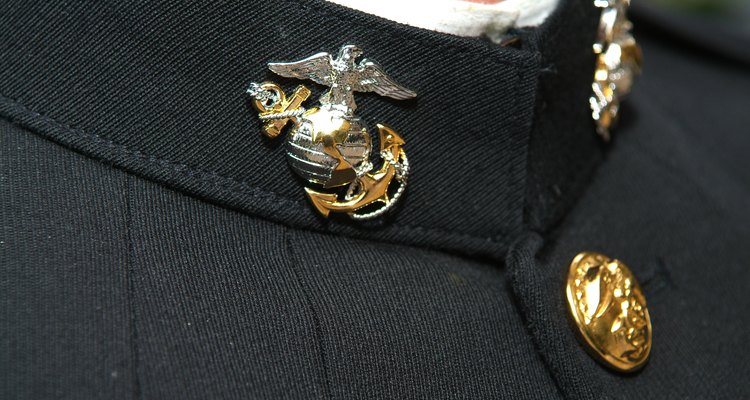 John Stelzer/iStock/Getty Images
Although it is traditional for nonmilitary grooms to wear boutonnieres during their marriage ceremonies, the Marine Corps strictly forbids the practice for Marines who wear their uniforms. It would violate Marine Corps uniform regulations and cause the Marine to suffer disciplinary actions.
Rules on the Arch of Swords Ceremony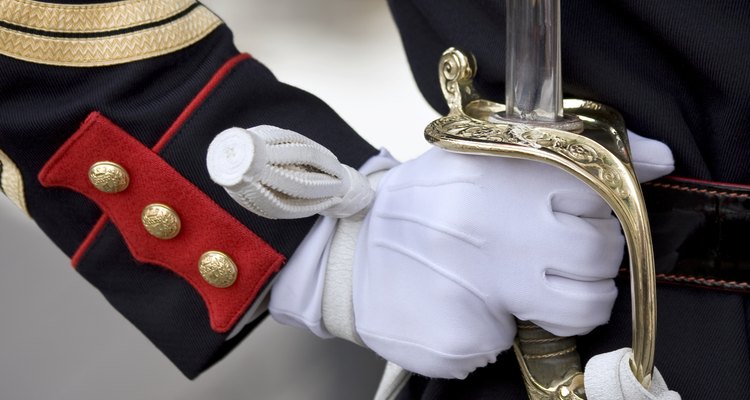 Brian Jackson/iStock/Getty Images
Marines who are NCOs or officers may choose to have an Arch of Swords Ceremony. In this ritual, uniformed Marines form a double line with raised, arched swords under which the newly married couple walk as they exit their wedding ceremony. Participants in the Arch must all be enlisted personnel or all officers. They can be chosen from the groom's Marine friends or they can be recruited from the base's honor guard, off-base Reservist Drill Centers or from the ROTC (Reserve Officers Training Corps).
References
Writer Bio
Ray Anderson is a professional freelance writer who was the monthly real estate columnist for the "Northern Virginia" magazine and the weekly business columnist for the Maryland-based "Metropolitan Tribune" newspaper. He has written for internet websites and has developed business literature for different companies. Anderson is a licensed Virginia real estate broker and licensing instructor who studied electrical engineering at the University of Maryland.
Photo Credits
videodet/iStock/Getty Images