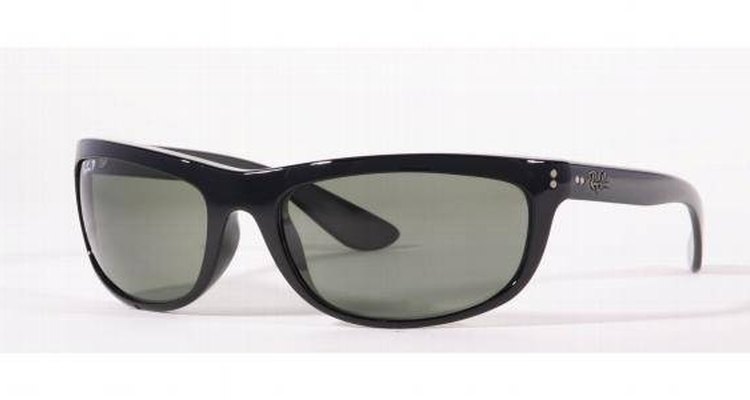 image courtesy of www.rayban.com
If you are looking to buy an authentic pair of Locs sunglasses, you need to beware of the many fakes that are out there. Some manufacturers make it their business to create sunglasses that look like Locs, which are made by Ray-Ban, but that are not the real thing. To avoid spending your hard-earned money on fake Locs, follow the steps below.
Examine the "RB" that is on each of the lenses of the sunglasses. Ray-Ban, the manufacturer of Locs sunglasses, etches the "RB" into the lenses. Touch the letters to make sure that you can feel that they are etched in. Fakes use paint, which chips off.
Look on the inside of the temples on the sunglasses for a style number. If there is no style number, then the glasses are fakes. In some cases, fake Locs include a style number, but it is much larger than the style number on the Locs.
For polarized Locs, examine the lenses to determine if the letter "P" is written next to "Ray-Ban" on the left lens of each pair of sunglasses. If you have a pair of polarized lenses without that letter, you have a knock-off.
For Balorama sunglasses, an older style of Locs, with a newer version out on the market, look inside the temple. The style number "4089" should appear here. If your sunglasses do not have that digit printed inside the temple, they are fake.
Writer Bio
Brennan McMahon was born and raised in Rowlett, TX (an eastern suburb 30 minutes from Dallas.) He graduated from the University of Texas at Dallas in 2003 with a Bachelor's degree in literary studies, has worked on several TV shows and movies such as Prison Break and Walking Tall 2 & 3, and is an independent screenwriter and freelance writer/columnist now living in Dallas.
Photo Credits
image courtesy of www.rayban.com