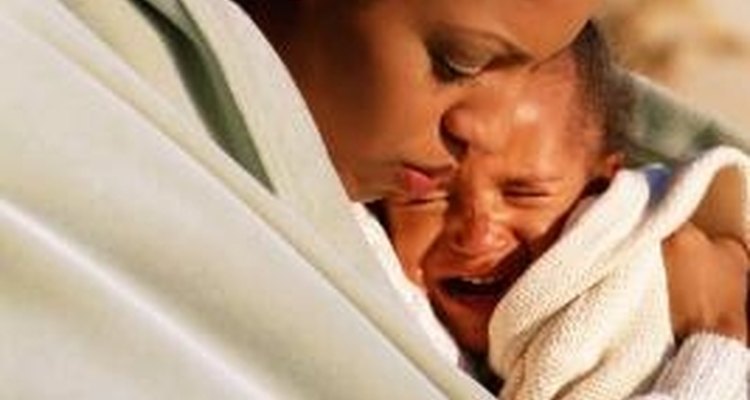 Thinkstock/Comstock/Getty Images
Living with, loving or even being associated with someone who abuses any substance can put a strain on the relationship. Understanding the impact drug abuse has on a relationship can help you determine what your level of commitment and involvement with the addict will and should be. The impact of someone using and abusing cocaine is one specific example where the highs and lows associated with the drug can directly impact those closest to the person who is addicted.
Trust Issues
Having a cocaine addict in your life will mean that you personally will be subjected to periods of erratic and unpredictable behavior. Addicts cycle through periods of using and withdrawing, sometimes on a daily basis. In fact, some addicts can go through periods of highs and lows multiple times throughout a single day. Trust becomes an overarching factor when you try to rationalize and reason with the addict. One of the biggest trust issues involves the addict's denying his cocaine use or repeatedly breaking promises about quitting and getting help.
Honesty Issues
Honesty between people is impacted when one of the people is using cocaine. The reduced ability to think clearly and know the difference between right and wrong, especially during periods of cocaine usage, can affect the addict's ability to be honest and also make the other person doubt anything the addict says, promises or does. Additional effects include the potential for addicts to steal money or items to sell for drug money or breaking into homes and houses when they need a place to stay.
Financial Concerns and Constraints
For the most part, cocaine users need money to buy drugs, and many do not have the ability to maintain jobs. This places a financial burden, or even just financial guilt, on those surrounding the addict. It is common for a cocaine addict to constantly request money from another person; some even lie about the reasons why they need the money. This places a strain on relationships as others are well aware where the addict has been spending his money.
Potential Personal and Emotional Harm
The impact of dealing with cocaine users, who can have continual personality and behavior changes associated with drug use, can weigh heavily on those closest to them. You may become depressed, anxious or even reserved as the constant chaos associated with dealing with someone struggling with drug use begins to impact your emotional well-being. A potential physical threat also exists, especially when dealing with someone prone to anger or outbursts when high on cocaine or coming down off of the drug.
References
Photo Credits
Thinkstock/Comstock/Getty Images