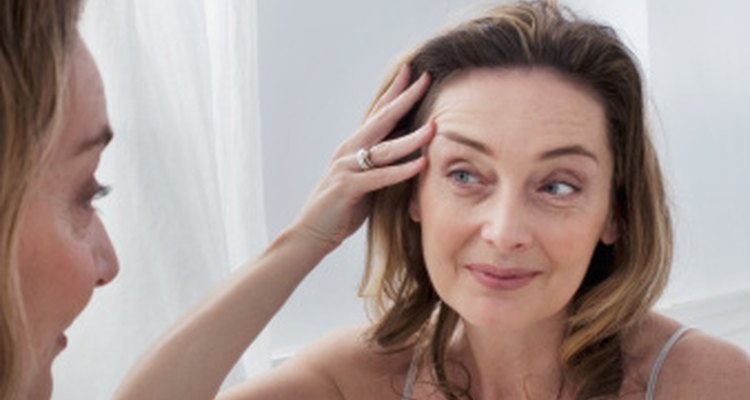 Allison Michael Orenstein/Photodisc/Getty Images
No longer relegated to old Star Trek episodes, lasers are gaining popularity as a viable medical tool and a quick fix for cosmetic concerns. According to the American Society for Laser Medicine and Surgery, lasers are effective at toning and tightening aging skin, softening wrinkles, removing unwanted hair, resurfacing scars and erasing old tattoos, broken capillaries and spots. However, lasers do come with the risk of burns and injuries, so they fall under strict regulations.
License Required
The State of Ohio considers the use of lasers on the human body to be the practice of medicine or surgery. For that reason, any laser practitioner, even if they simply offer cosmetic procedures, must have a license issued by the State Medical Board of Ohio.
Delegating
In Ohio, a cosmetic therapist, physician assistant, licensed practical nurse or registered nurse may also perform laser hair removal, provided they are supervised by a physician and hold a valid license. The doctor must remain on-site during the procedure to address any problems.
Training
The physician is responsible for making sure his staff is properly trained in laser use. Any cosmetic therapist in Ohio must take a 50-hour course in laser hair removal, including 30 hours of clinical experience; they must only perform procedures in his area of expertise. ASLMS has developed strict safety guidelines and recommended standards for medical laser training programs across the country, including Ohio. When choosing a practitioner, patients can seek out one of more than 4,300 ASLMS members nationwide.
Doctor-Patient Relationship
Before any laser procedure can be performed in Ohio, the patient must meet with and be evaluated by a physician. The doctor should ask about any medical conditions, previous procedures, medications and supplements and tendency to scar or develop infections. The physician can then prescribe the use of a laser. The doctor is responsible for monitoring treatments and maintaining the patient's records.
Patient Safety
While not required, the ASLMS advises patients to be sure the practitioner performs a patch test on any sensitive skin and to confirm that the laser to be used is approved for the patient's skin type and hair color. The practitioner should explain any risks involved, how many treatments might be needed to achieve results, how long it will take to heal and whether any special post-treatment care is needed.
References
Writer Bio
Since picking up her pen in 1990, Audrey Brown has written on a wide range of topics, garnering state and national awards. She now writes for eHow and Answerbag, with special interest in family and community issues, education, and the environment. Brown holds a Master of Arts in communications from California State University, Fullerton.
Photo Credits
Allison Michael Orenstein/Photodisc/Getty Images