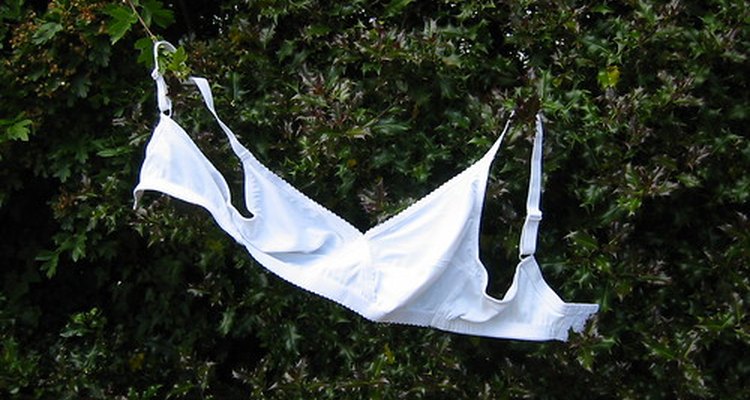 "Strange Fruit" is Copyrighted by Flickr user: psd (Paul Downey) under the Creative Commons Attribution license.
Breasts come in different shapes and sizes. Choosing a bra to lift and support all of the right places depends entirely upon correct measurements. The cup size of someone with a 33-inch bust depends on the person.
Misconceptions
Approximately eight out of 10 women wear the wrong bra size.
Considerations
Women should measure first to determine their correct bra size. Many women choose bras with vanity in mind. Go for comfort and fit rather than the size you wish to be.
Band Measurement
Measure your band size by starting with a cloth tape measure at your back. Make a circle around the front, just above your bust. This measurement is your band size.
Bust Measurement
Measure your bust from your back to the fullest part of your breast. This is your bust measurement.
Cup Size
Subtract the band size from your bust measurement. Zero inches is AA, 1 inch is A, 2 inches is B, 3 inches is C, 4 inches is D, 5 inches is DD and and 6 inches is DDD.
Conclusion
Determining the cup size of a person with a 33-inch bust depends not only the bust measurement but also the band measurement. Use both measurements to determine the correct size.
References
Writer Bio
Meg Mulvaney has been writing professionally since 2007. Her work has been published in several newspapers, magazines, online and most recently in an inspirational book as a contributor. She graduated from a publishing course through the Institute of Children's Literature in 2007.