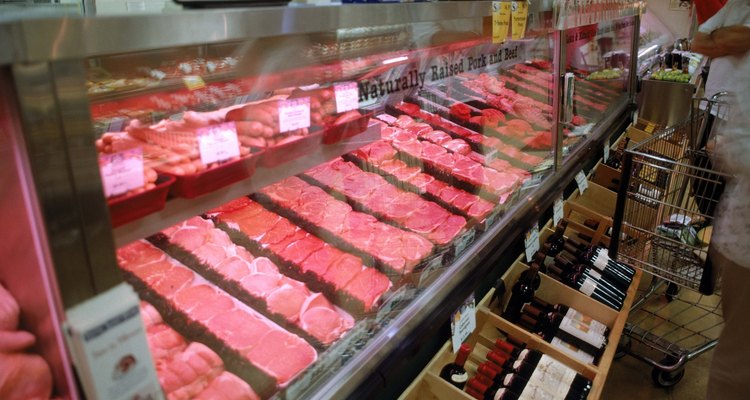 Jupiterimages/Comstock/Getty Images
A medallion cut of meat is a circular piece of meat. You can buy this cut already prepared by your butcher or take any meat you have and cut it into medallions. Many recipes call for this particular cut.
Types
Although beef tenderloin is the most common medallion, there also are medallion cuts of lamb, turkey, elk venison, veal, alligator, caribou, kangaroo, buffalo, pork, lobster and even hot dogs.
Preparation
Medallions of meat are prepared in a variety of ways, including wrapped with bacon, in sauces, with jellies or chutney, breaded, with wine, seasoned or pounded thin into scaloppini.
Size
The recommended thickness of a medallion cut of meat is 1 to 1 1/2 inches for a steak, or a half to three-quarter inch if you tenderize it with a meat mallet.
Benefits
Medallions of meat are considered the most tender and juicy cuts of meat if prepared at the recommended medium-rare temperature.
Recommendation
If you partially freeze the meat you plan to cut into medallions, you will be able to slice it more thinly.
References
Timothy Springer; Head Chef, Raddison; Tampa, Florida
Writer Bio
Cindy has a B.A. from EMU. She was Director HR in a healthcare company for 10 years and received PHR certification in 2008. Cindy has a virtual gallery, www.wildflowergallery.com. She provides quality writing/design to healthcare providers. She Manages a fitness club and is a volunteer member of CERT.
Photo Credits
Jupiterimages/Comstock/Getty Images