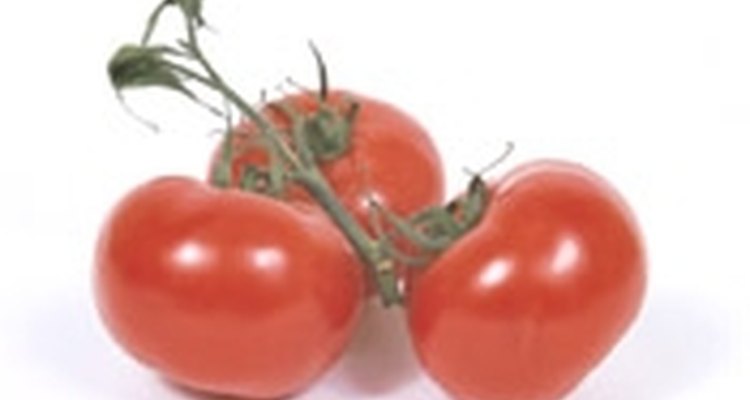 How to Store Tomatoes. If you've got a great, vine-ripened tomato, don't kill its flavor by storing it in the refrigerator!
Determine whether tomatoes are fully ripe. A ripe tomato is dark red or orange, is slightly soft, has a uniform skin color and smells like a tomato.
Put unripe tomatoes in a brown paper bag and leave them at room temperature until they ripen, usually in a day or two.
Store ripe tomatoes in a cool place - around 55 degrees F. Stored this way, they should keep for five days. Avoid refrigerating tomatoes.
Store cut tomatoes in the refrigerator and use as soon as possible.
Tips
Most tomatoes bought in supermarkets are not ripe.
Temperatures below 50 F (like in your refrigerator) begin to destroy tomato flavor and texture.
Writer Bio
This article was written by the CareerTrend team, copy edited and fact checked through a multi-point auditing system, in efforts to ensure our readers only receive the best information. To submit your questions or ideas, or to simply learn more about CareerTrend, contact us [here](http://careertrend.com/about-us).