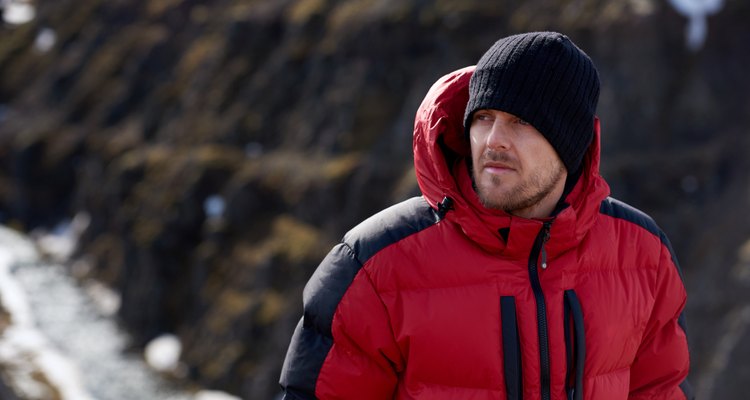 warrengoldswain/iStock/Getty Images
Lightweight down jackets contain pockets filled with goose feathers, also called loft, that keep you warm on even the coldest days. According to Reader's Digest, repeatedly laundering your down jacket will compress the feathers and reduce the warmth of the coat. If you've washed and dried your down jacket a few times and it isn't puffy anymore, you don't necessarily need to buy a new coat. You can use your clothes dryer to restore the jacket's loft.
Wash your jacket, if desired, according to the instructions on the care tag.
Put the down jacket and one sneaker or tennis shoe in the clothes dryer. Don't put any other clothing or items in the dryer.
Set the dryer to the low heat/air-fluff setting.
Run the dryer for five to 10 minutes, or until the jacket is as puffy as you'd like. Remove the jacket and shoe.
Shake the jacket and fluff it up with your hands as you would fluff a pillow.
Hang the jacket upside-down to preserve its loft if you don't plan to wear it right away.
References
Writer Bio
Melissa King began writing in 2001. She spent three years writing for her local newspaper, "The Colt," writing editorials, news stories, product reviews and entertainment pieces. She is also the owner and operator of Howbert Freelance Writing. King holds an Associate of Arts in communications from Tarrant County College.
Photo Credits
warrengoldswain/iStock/Getty Images