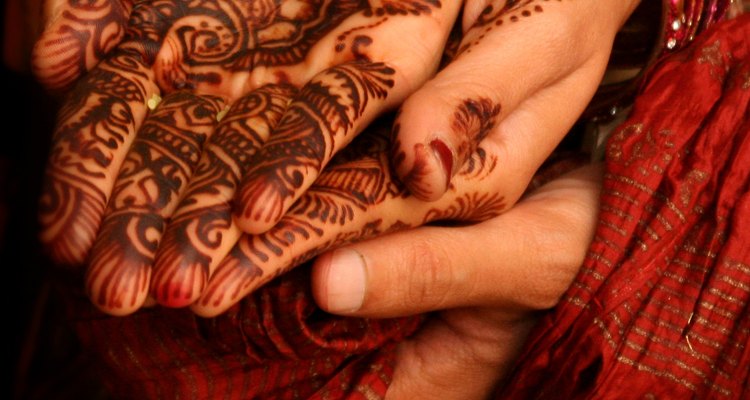 Shannon Varis/iStock/Getty Images
Traditional Indian, or Hindu, engagements are typically grand affairs commemorated by formal ceremonies called by many names, including Mangni, Misri and Aashirwad. This ceremony is an organized event designed to bring both families together to celebrate the impending wedding and give family blessings to the couple. The newly-engaged couple participates in a formal ring ceremony, and both families exchange gifts. There are many traditional gifts presented at the engagement ceremony.
Western Indian Traditions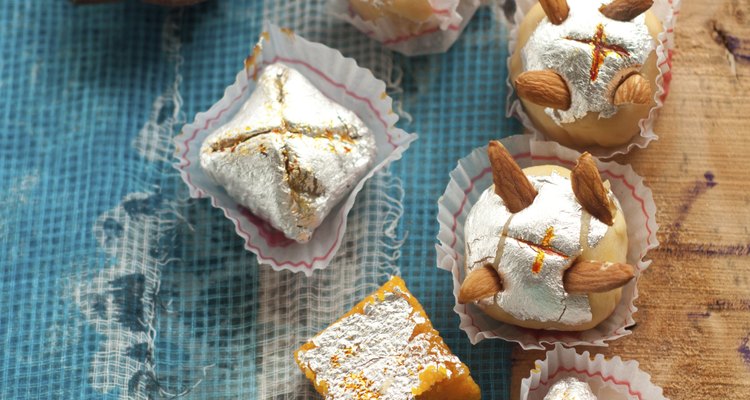 anshu18/iStock/Getty Images
Indians from Gujarati, the most western state in India, call the engagement party "Sagaai." The bride's family arrives at the ceremony with Matli, a steel container full of sweets and fruits for the groom's family. The sweets may include different types of candies, pastries and chocolates. The Matli represents good luck and symbolizes the bride's family's acceptance of the upcoming marriage.
Northern Indian Traditions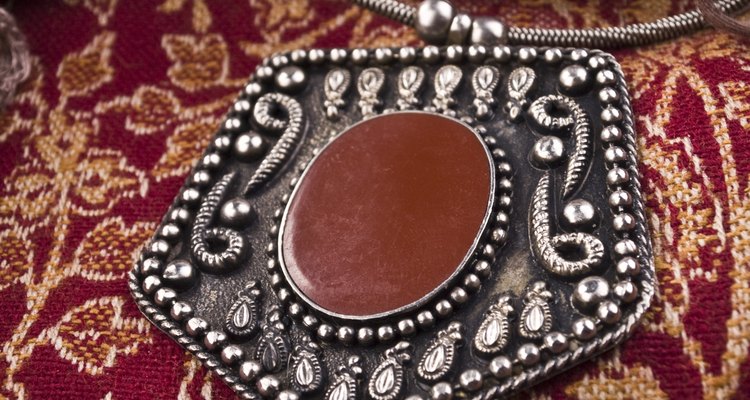 AnnaMariaThor/iStock/Getty Images
Northern Indians celebrate the engagement similarly to those from Gujarati, but both families exchange baskets of sweets, fruits and dry fruits. The bride is also given some type of traditional piece of family jewelry from the groom's parents, such as a pair of earrings or necklace that has been passed down through the family for generations.
Southern Indian Traditions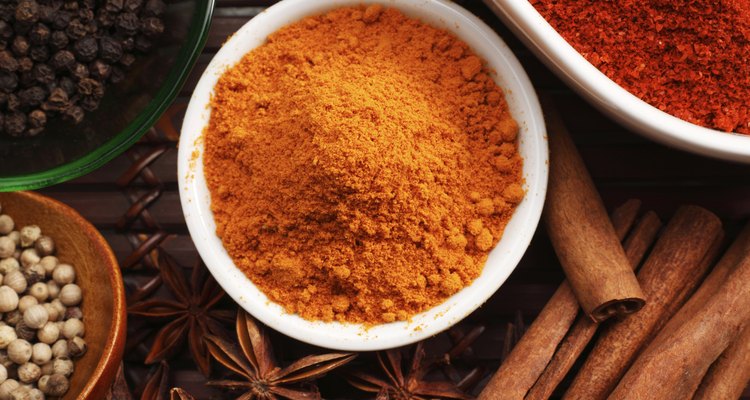 eskaylim/iStock/Getty Images
The engagement ceremony for southern Indians is usually more about the two families coming together, rather than the newly engaged couple. Both families exchange tattu, or engagement plates. These plates are comprised of flowers, coconuts, turmeric, beetle leaves and beetle nuts.
Jewelry Gifts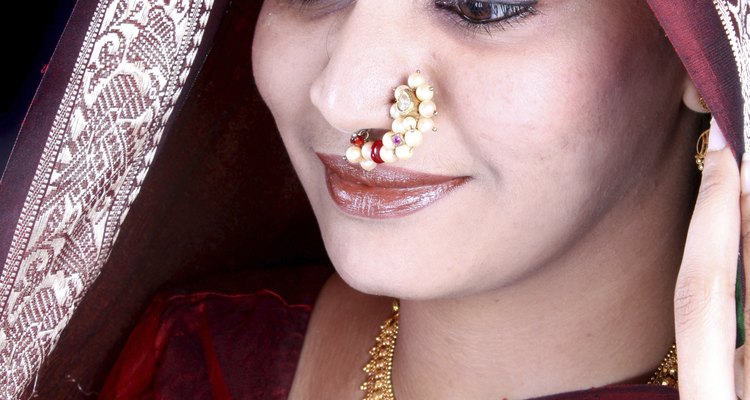 Nikhil Gangavane/iStock/Getty Images
Most brides receive engagement rings to be worn on their left-hand ring fingers, and Indian brides-to-be receive other types of jewelry to be worn at the wedding. These pieces of jewelry include the Maangtika (crown), necklaces, earrings and nose ring. Anklets, toe rings and bangle bracelets are other popular jewelry gifts. Some brides receive a kamarband, a gold belt worn with the sari and lehngas.
Clothing Gifts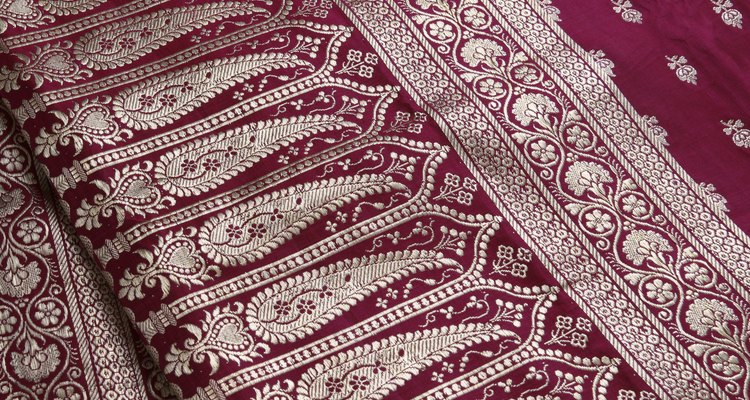 Ashwin Kharidehal Abhirama/iStock/Getty Images
Traditional wedding clothing is often given at the Indian engagement ceremony. The bride usually receives a red and gold sari dress and ghunghat, the equivalent of a veil. She also may receive a ghaghra coli, a very long skirt and short blouse. Another common clothing item given to the bride is the dupatta, a long scarf that may be worn around the shoulders or covering the head and neck. Indian grooms typically receive jodhpuris or dhotis, wedding suits, at the engagement ceremonies. Others may receive white safas, pagdis or topis to wear on their heads at the wedding ceremony.
References
Writer Bio
Denise Brandenberg has more than 15 years professional experience as a marketing copywriter, with a focus in public relations. She also worked as a recruiter for many years and is a certified resume writer. She holds a Bachelor of Arts in English.
Photo Credits
Shannon Varis/iStock/Getty Images