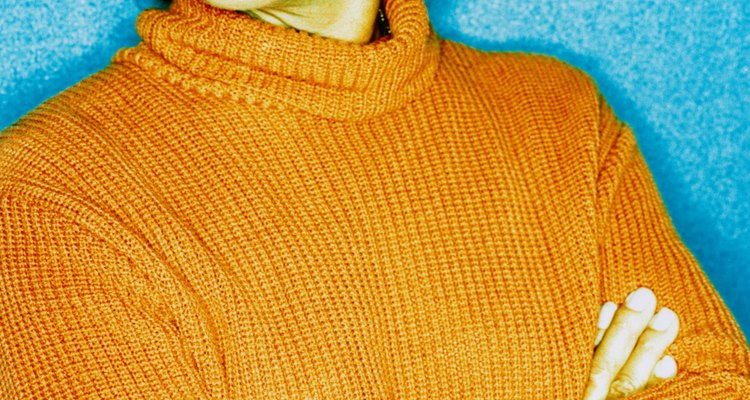 Ryan McVay/Photodisc/Getty Images
Many people report a tense relationship with their mother-in-law. After all, meshing two families can be difficult. Whether or not you hope to improve things with your mother-in-law, treating her respectfully is important for preserving the peace in your family and preventing your spouse from having to choose sides. If you've wronged your mother-in-law, apologizing and asking for forgiveness can be very hard, but it's vital that you do so to avoid straining future interactions. You might have trouble repairing things with your mother-in-law the longer you let things fester.
Step 1
Tell your mother-in-law you're sorry with sincerity. It takes more than just saying the words to convey your regret for your wrongdoing. Take the time to sit down together and apologize in person, rather than using the phone or email. This way your mother-in-law can tune in to your tone of voice and body language when you apologize.
Step 2
Be specific by clearly stating why you are asking for forgiveness. Ask directly for your mother-in-law to forgive you, for example, for saying something rude behind her back or for making fun of her party decorations. This way she understands that you know what you did to hurt or upset her and are acknowledging that you were wrong.
Step 3
Say, "Can you forgive me?" Using a direct question asking your mother-in-law to forgive you shows her that you are remorseful for what happened and that you would like to move on. Be prepared for her to tell you that she needs some time or wants to think things through first. Some people aren't ready to forgive immediately. In this case, back off and revisit the issue in a few days or weeks.
Step 4
Talk about how you'll refrain from hurting or upsetting your mother-in-law again in the future. This might mean coming to her right away with concerns and questions if she interferes or you feel like she bosses you around or undermines your parental authority when she babysits the kids. Working on a resolution together can improve your relationship and let you both know what to expect.
Step 5
Don't expect immediate reconciliation. Even if your mother-in-law grants forgiveness and accepts your apology, your interactions might be strained for some time. Forgiving you doesn't mean she's not hurt anymore or her anger dissipates right away. She may have trouble facing you because she's still upset or sad about what happened. Continue working on your relationship and with time, you can move past your wrongdoing.
References
Writer Bio
Eliza Martinez has written for print and online publications. She covers a variety of topics, including parenting, nutrition, mental health, gardening, food and crafts. Martinez holds a master's degree in psychology.
Photo Credits
Ryan McVay/Photodisc/Getty Images