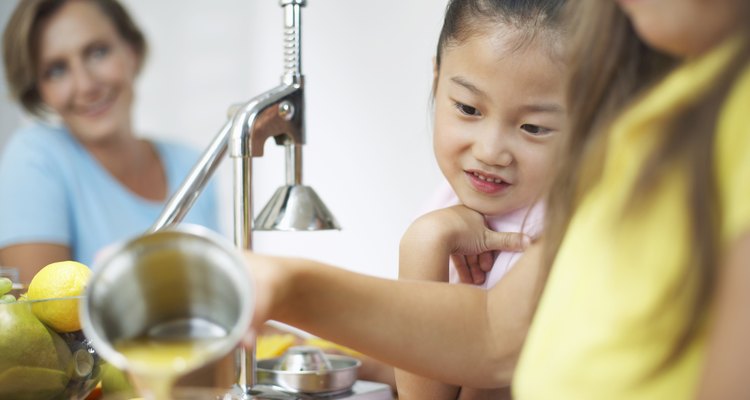 MW/Photodisc/Getty Images
Chocolate juice, despite its misnomer, is actually made from a combination of various vegetables. The juice of certain vegetables combined can taste like chocolate. You can add chocolate stevia to ensure a rich chocolate taste. Chocolate juice is a healthy alternative to chocolate milk, especially for those that cannot eat dairy products. Chocolate juice is relatively simple to make with a juicer and fresh, raw vegetables. You can adjust the amounts of vegetable depending on your size of juicer and how much juice you want to make.
Wash and scrub your vegetables in cold water. Chop the vegetables into large pieces before placing in your juicer
Place the carrots in your juicer. Use a high setting until the carrots are well blended.
Add the romaine lettuce and spinach in your juicer. Use a low setting until the mixture is juiced
Strain your juice to ensure it is smooth. Stir in chocolate stevia to taste. You might want to add more stevia depending on how chocolaty you want the juice to taste.
Serve over ice or at room temperature. The remaining juice can be stored in the refrigerator and should be consumed within two to three days.
Tips
For a spicy chocolate drink, add a generous amount of cinnamon and cayenne pepper to the top of your juice.
Writer Bio
Ireland Wolfe has been writing professionally since 2009, contributing to Toonari Post, Africana Online and Winzer Insurance. She obtained her Bachelor of Arts in psychology and Master of Arts in mental health counseling. She is also a licensed mental health counselor, registered nutritionist and yoga teacher.
Photo Credits
MW/Photodisc/Getty Images