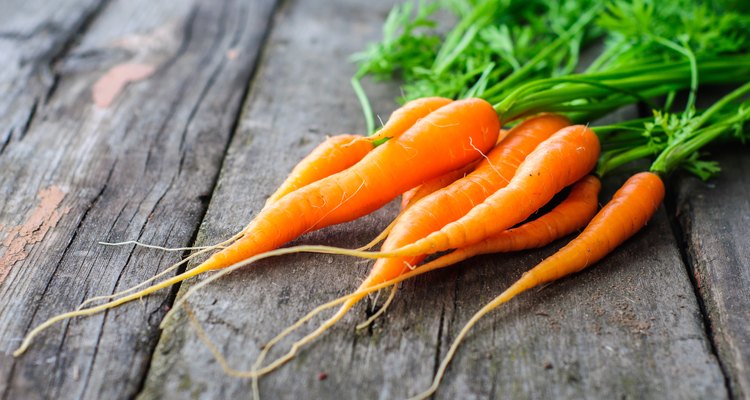 tataks/iStock/Getty Images
Fiber and roughage are often used interchangeably, and to a certain extent, that's OK. Roughage is fiber, the part of plant foods that travels through your digestive system unchanged, promoting regularity and keeping your digestive system healthy. However, there are two kinds of fiber, soluble and insoluble, and roughage specifically refers to insoluble fiber.
Soluble vs. Insoluble Fiber
Soluble fiber comes primarily from oat bran, beans, peas, lentils, seeds, nuts and some types of fruits and veggies. During digestion, soluble fiber binds with water to form a gel-like substance. Roughage, however, remains mostly intact during digestion, adding bulk to stool to help speed its passage. You can find roughage in vegetables, whole grains and wheat bran.
Different Names, Different Benefits
Roughage is largely responsible for maintaining regularity and bowel health. Its bulkiness helps clean out the colon and prevent waste from getting trapped and causing inflammation of the intestine, called diverticular disease. It also prevents constipation. The gel-like soluble fiber, on the other hand, is best known for its role in controlling bad cholesterol levels by interfering with the absorption of cholesterol during digestion.
References
Writer Bio
Jody Braverman is a professional writer and editor based in Atlanta, GA. She received a Bachelor of Arts in English from the University of Maryland, and she is a certified personal trainer, fitness nutrition specialist, and yoga teacher. She has written for various online and print publications, including Livestrong.com, SFGate, Healthfully, and Chron.com. Visit the writer at www.JodyBraverman.com.
Photo Credits
tataks/iStock/Getty Images