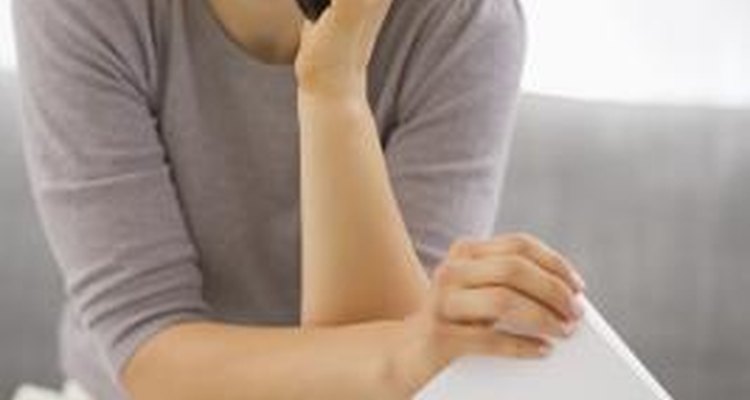 Alliance/iStock/Getty Images
As the day of your husband's release from jail approaches, you should make sure to mentally prepare yourself, counsel your children and evaluate such matters as finances, living arrangements and changes in family dynamics. In order to make the transition as smooth as possible, also consider seeking out local or national organizations dedicated to assisting families of former inmates.
Talk to His Corrections or Probation Officer
Establish a positive relationship with your husband's assigned corrections officer, recommends the New York Department of Corrections and Community Supervision in its website publication "'Coming Home' -- A Family's Guide to Reunification." Prior to his release, make sure you understand the "rules" your husband has to follow in order to avoid returning to jail. Ask questions about the conditions of his release, including curfew and travel restrictions. Many family members of former inmates also talk with probation officers about potential employment, additional education or drug treatment programs if necessary, according to Urban Institute research published in 2006 in the Western Criminology Review.
Expect a Difference
The chances of your husband being exactly as he was before incarceration are slim to none. Instead of expecting your husband to fill the same place, you'll need to work diligently to create a new role for him to fulfill once he returns home, suggests the Action for Prisoners' Families organization in its booklet "Preparing for Release." While your husband was in jail, you may have taken on more of the household responsibilities and become more independent. Discuss these changes with your spouse, and understand that there will be another shift in household dynamics.
Save Some Money
Many families report financial hardships due to the return of a loved one who was previously incarcerated, according to the Western Criminology Review study. Having your husband back in the home will mean increases in the cost of food, transportation, clothing and other incidentals. Since he'll have to report his conviction on job applications, your husband may have trouble finding employment at first. Advise your spouse to consider attaching a cover letter that assures potential employers he is not high risk and deserves a chance to prove himself.
Talk to Your Kids
Making sure your children are aware that your spouse is returning home is key to making the transition smooth for everyone. Consider the range of emotions kids may feel when he returns. Children may be resentful that he was away, or be unfamiliar and uncomfortable with him depending on their age. Older kids who took on responsibilities in his absence may anticipate competition for the role of "man of the family." It's important to schedule special time for children to get reacquainted with him.
Writer Bio
Based in Gainesville, Carissa Lawrence is an experienced teacher who has been writing education related articles since 2013. Lawrence holds a master's degree in early childhood education from the University of Florida.
Photo Credits
Alliance/iStock/Getty Images