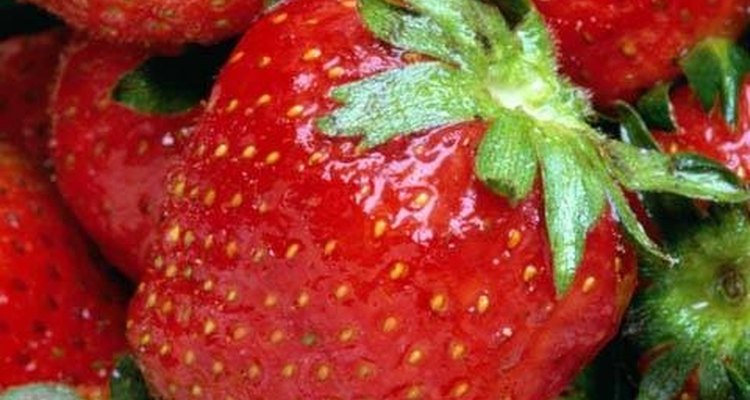 California Strawberry Commission
Strawberry Production in the U.S.
Strawberries are a nearly $1 billion industry in the United States, with 83 percent of that production coming from California. Approximately 26 percent of the berries grown in the United States are frozen, freeze-dried or included in strawberry-based food products.
Strawberry Plant Types
For purposes of mass production, there are two types of strawberry plant: everbearing and June-bearing. Everbearing plants produce strawberries gradually throughout the growing season, while June-bearing plants produce one large crop for harvest, and are the preferred type for industrial production.
Stemming, Washing and Sorting
Once strawberries are field picked, they are stored in "first-in/first-out" coolers, which ensure that the berries are sorted and processed as soon as possible after being harvested. Stems are then removed by hand, and the strawberries are washed in agitating water. The strawberries proceed to a vibratory sorter, where they are separated by size and sent on size-appropriate conveyor belts to be hand-inspected for defective fruit removal.
Frozen Strawberries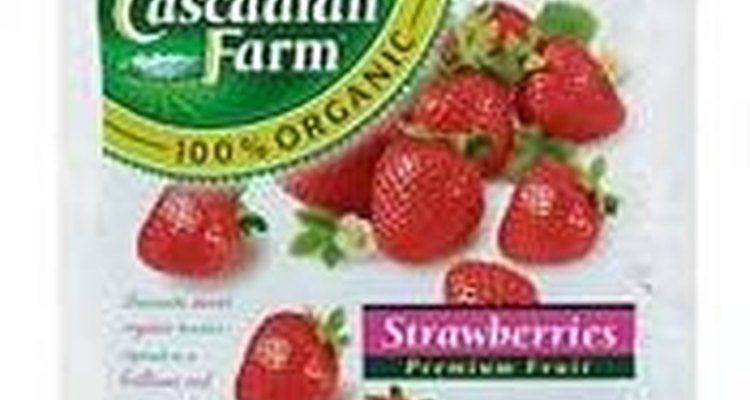 Strawberries destined to be frozen are then machine-loaded into large buckets. The buckets are then loaded onto pallets and flash-frozen.
Freeze-dried Strawberries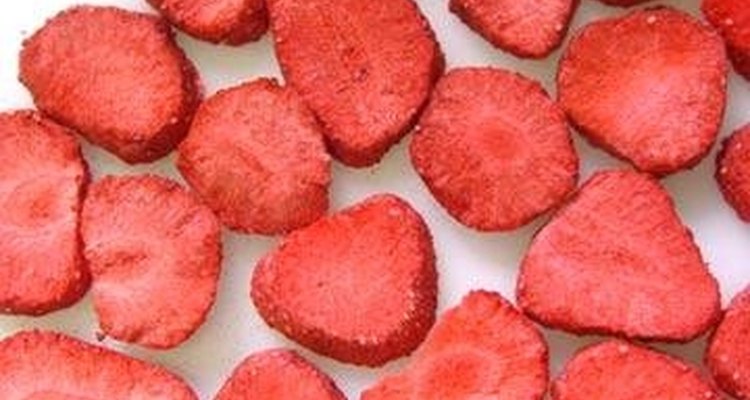 Strawberries to be freeze-dried for inclusion in snack packages and cereals are taken from flash-freezer to a vacuum that allows the majority of the water (up to 98 percent) in the berries to vaporize. First heat and then low temperatures are subsequently applied to the fruit in order to solidify the nearly waterless fruits to a solid and stable state.
Strawberry-based Products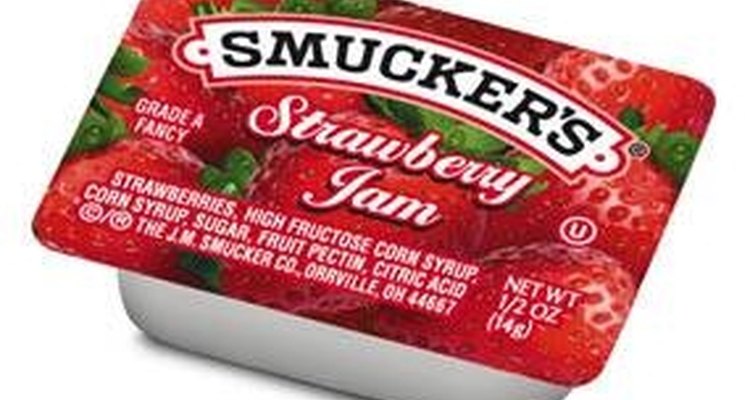 Other strawberries are distributed to the food industry in either fresh or frozen state for use in the production of jams, jellies, syrups, juices and teas.
Writer Bio
Chris Taylor is a professional writer from the San Francisco Bay Area. With more than eight years of experience, she has contributed to various online publications, as well as regional, family and advertorial magazines. Taylor studied journalism at the University of Texas.
Photo Credits
California Strawberry Commission