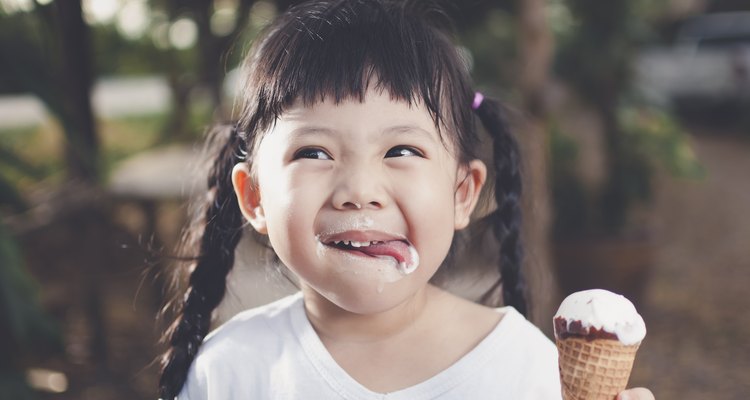 Golfcuk/iStock/GettyImages
Fuel Your Family for a Day of Disney Fun
Existing in a constant state of excitement sure does work up an appetite. Twelve-dollar meal, anyone? Disneyland serves some delicious on-theme food, and although the prices are pretty reasonable for the quality and quantity of what you get, buying meals in the park adds up fast. A family of four can easily spend more than $100 per day on lunches, snacks and dinners in the park. Bringing your own eats is the better way to go, and you don't even have to be sneaky about it.
Will Disneyland Let Me Bring My Own Food?
There's no need to stuff granola bars in your pockets or stash sandwiches under your sweatshirt. Disney freely allows guests to bring their own food into both Disneyland and California Adventure, so security won't bat an eye at your bag of food, although they may want to look inside the bag or cooler that you bring.
You're also allowed to bring in your own water and non-alcoholic beverages.
What Can't I Bring?
Disney doesn't have any rules about the type or amount of food you can bring into its parks. The only things that are restricted are alcohol and glass containers. No alcohol is allowed into the parks, and glass containers must be around 4 ounces or smaller. That means that baby food jars and small glass baby bottles are allowed, but large food jars or casserole dishes are forbidden.
Want to bring perishable stuff? No problem. Disney does allow Disneyland visitors to bring coolers, as long as they're small—around the size appropriate to hold a six-pack. If you want to bring a larger cooler, you can fit one that's up to 18 inches wide, 25 inches high and 37 inches deep into the rentable lockers located outside the Disneyland gates. You'll have to leave the park, retrieve your food and go back into the gates, however. Make sure to get your hand stamped when you leave so that you can get back in after visiting the locker.
What Should I Pack?
The best foods taken to Disneyland won't wilt or get crushed over a long day and will provide lasting energy. Avoid sugary foods that might give you or your kids a quick burst of energy followed by a crash into cranky territory. Everything should be ready to eat cold, because there's no place inside the gates where you can warm food.
Bring nut-butter sandwiches, cheese sticks or cubes, squeeze packs of applesauce, trail mix, baby carrots, drinkable yogurt tubes, fruit strips and berries. Choosing foods that you don't need to cut up at mealtime or eat with utensils makes your life easier. Pack soft foods, like sandwiches and fruit, into hard food-storage boxes for protection.
References
Writer Bio
Cooking, travel and parenting are three of Kathryn Walsh's passions. She makes chicken nuggets during days nannying, whips up vegetarian feasts at night and road trips on weekends. Her work has appeared to The Syracuse Post-Standard and insider magazine. Walsh received a master's degree in journalism from Syracuse University.