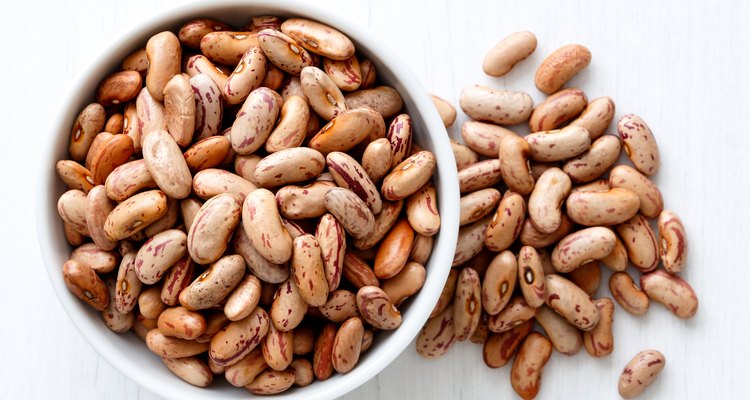 etienne voss/iStock/GettyImages
Flavorful, Versatile Pinto Beans That Cook All Day
Seasoned pinto beans give you a versatile, zesty way to get more fiber and protein in your family's diet. This slow cooker variety uses dried beans, making it a lot more cost effective and lower in sodium than using canned beans. Prepare a batch for use in tostadas, burritos or Mexican-style scrambled eggs, or to serve solo as a side dish. They eat just as well within a dish as they do on their own.
Total Time: 7 to 9 hours | Prep Time: 2 minutes | Serves: 6
1 pound dried pinto beans (about 2 1/2 cups), rinsed and drained

7 1/2 cups water

2 teaspoons salt

3/4 teaspoon cayenne pepper powder

1/4 cup ground black pepper

Combine all of the ingredients in your slow cooker, and then stir them together.

Place the lid on the cooker and cook the beans on low for 7 to 9 hours, or until the beans are soft but not falling apart.

Turn the cooker off, and serve the beans warm, over rice or rolled up in tortillas for burritos.
References
Writer Bio
August McLaughlin is a health and sexuality writer and author of "Girl Boner: The Good Girl's Guide to Sexual Empowerment." Her work appears in Cosmopolitan, The Washington Post, DAME Magazine, LIVESTRONG.com and more. augustmclaughlin.com