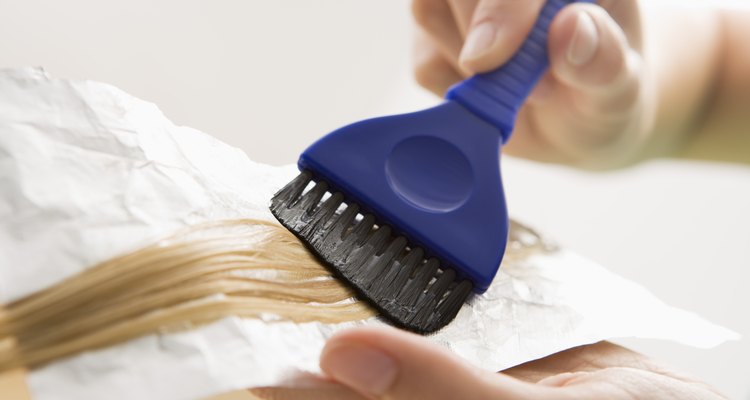 BananaStock/BananaStock/Getty Images
Adding highlights to your hair is a great way to create a shiny, glowing appearance to your tresses. They add brightness, texture and depth. Highlights are a wonderful alternative to dyeing your entire head, which can cause serious damage to hair if applied regularly and can show roots. There are many options for highlight color on brunette hair.
Subtle Highlights
Jack Hollingsworth/Photodisc/Getty Images
Make your choice according to your shade of brown hair. If you have extremely dark brunette hair, you probably don't want blonde highlights. This looks rather extreme and takes away from the beauty of your natural hair color. Instead, try a shade of brown that's only one or two shades lighter than your natural hair color. Choosing the type of brown highlights also depends on whether your hair is cool-toned or warm-toned. Examples of cool-toned hair are ash and beige browns. Warm-toned hair has golden or reddish undertones. Your highlights should reflect the cool or warm tones of your hair.
If your hair is in the mid to light brown region, experiment with blonde highlights. A gorgeous honey blonde looks great with a light chestnut color. Again, for subtle highlights, don't go too many shades over your natural hair color. The idea is to give your hair a sun-kissed look instead of an all-over blonde look.
Extreme Highlights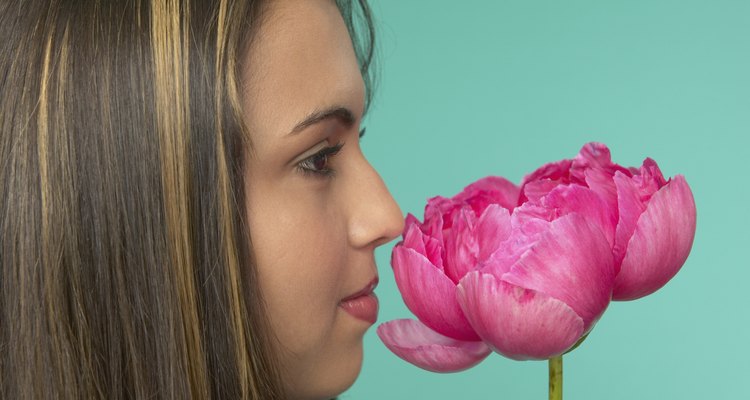 Jack Hollingsworth/Photodisc/Getty Images
If you have long hair with no or few layers and you want to go dramatic, bring up those highlights five or six shades lighter than your naturally dark hair. Extreme highlights on shorter, layered styles can look choppy. If you have shorter hair and want to try a more intense highlight, only place a few highlights in select areas of your bangs and around your face. This creates an edgier look without putting highlights all over the top of your head.
A great intense look is adding a few stripes of light blonde to dark or mid-brown hair colors. Place these in the bang area, or add four chunky stripes from the crown of your head. When you add highlights to your hair, you're actually bleaching it. The lightness of the highlights depends on how long you leave the bleach in. For subtle highlights, stylists often use a lighter hair color containing peroxide instead of bleach. However, for an extreme look, use a 30 or 40 volume cream peroxide with either a frosting cap or foils. When lightening your hair from dark brown to blonde, you may experience orange-ish or yellowish highlights. Get rid of the brassiness by applying a blue- or purple-based toner after you wash out the peroxide.
Extreme highlights can range in color from light ash blonde to platinum, depending on how extreme you want your look to be. Keep in mind your hair's natural cool or warm tone when choosing extreme highlights.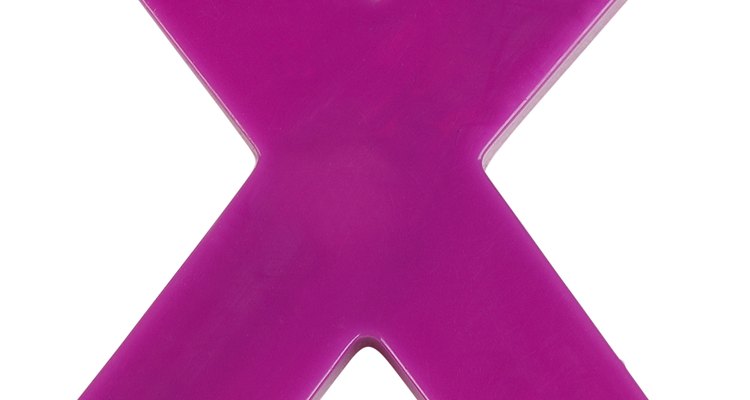 PhotoObjects.net/PhotoObjects.net/Getty Images