Admit it: there are a lot of good things about being an adult, and your 10-year-old self knew it. You can watch whatever television shows you want, have a grown-up drink at dinner and explore the world outside your backyard. The freedom! Even though there are things like bills and 9-to-5s, in the eyes of a kid, the pros of adult choices outweigh the cons of childhood rules. Now it's time to indulge yourself and do the things you wished you could've done when you were younger. From having treats before dinner to making Christmas last all year, here are 11 ideas to live up to your childhood fantasies. Just let your imagination run wild.
Have a Slushie Before Dinner
Remember how your parents were super strict about not letting you eat treats before your veggies? Now you make the rules and can drink a slushie before you sit down for a meal. The added bonus of waiting a few decades for this luxury? These slushies are boozy.
Sleep In as Late as You Want
Don't set an alarm Friday night, and stay in bed until noon on Saturday if you want to. No one's going to open the blinds at 7 a.m. (moms — gotta love 'em). Feel completely free to luxuriate in your beautiful bedroom, adult furniture included, and keep this Ikea-hacked bedside table free of alarm rings on the weekends.
Throw a Pizza Party on a Wednesday
The best part of not being a kid anymore is not having mountains of homework to do every night. Celebrate by inviting your friends over for pizza in the middle of the week, without the stress of studying or keeping curfew. Before you send the invite text, read up on these pizza grilling tips.
Never Share the Hammock
If you have siblings, you know that your 10-year-old self would have been forced to share everything — like a turn in a breezy hammock. Now you can make this one for your own backyard, and spend the entire afternoon taking turn after turn.
Keep the Desserts to Yourself
One of the best things about kid tastebuds is that sweets taste good. Really, really good. But as much as you pleaded for more, your lunch box only included one pudding pack per day, if you were lucky. Elevate your pudding game and make these ultra-chocolatey pudding parfaits as a big kid. No one will blame you if you end up eating these all by yourself — as an adult, you can eat seconds and thirds.
Hog the Bathroom for a Luxurious Bath
Now that you're out of your parents' house, you have your own bathroom that you can take a long and relaxing bath in without someone knocking at the door. If you're dreaming about that much-needed escape, make this wooden caddy first — because adults like wine as much as bath time.
Eat All the Pop Tarts
As a kid, one of the worst feelings is going to the pantry and finding out that someone else ate the last Pop Tart. Your 10-year-old self would have been so annoyed. Now you can make sure that you get the last one — and all the ones before that — with this homemade Pop Tart recipe.
Stay Up Late Watching Movies
It's 9:30 p.m. and you're not in bed? It's totally cool, since you make your own bedtime now. Take advantage of that freedom you once wanted so badly by staying up all night watching your favorite flicks. If you have outdoor space, DIY a movie screen to use year-round.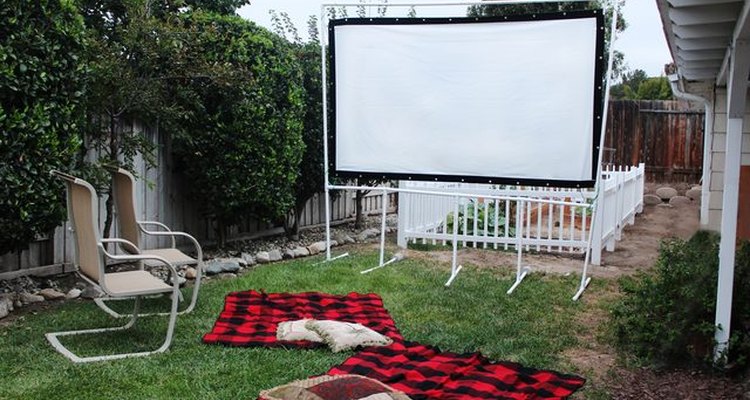 Make Donuts for Dinner
Skip the healthy meal for just one night this week, and indulge your youth by whipping up donuts for dinner. Don't forget to mix some chocolate milk to go with it, and you'll really make your kid-self proud. Heck, blow bubbles if you want to, too.
Let Christmas Last All Year
Remember how special Christmastime was as a kid? Capture some of the joy you felt while waking up to gifts by making a childhood dream come true: have Christmas year-round. No, you don't have to keep a decorated tree up past the holidays, but you can keep this tree tapestry on the wall 24/7, 365.
Rot Your Teeth With Green-Colored Frosting
The next time you make your favorite cupcakes, add a little green food coloring to your frosting to really feel like a kid again. Then, top the frosting with a bunch of different candies in no particular fashion, and take a big bite. Once you start incorporating the magic of your 10-year-old self into your adult life, you may start to have more fun. And as every kid knows, there's nothing wrong with having more fun.
Writer Bio
Zoe Lance is a writer and editor interested in all things art and culture. She earned her bachelor's degree at California State Polytechnic University, Pomona.