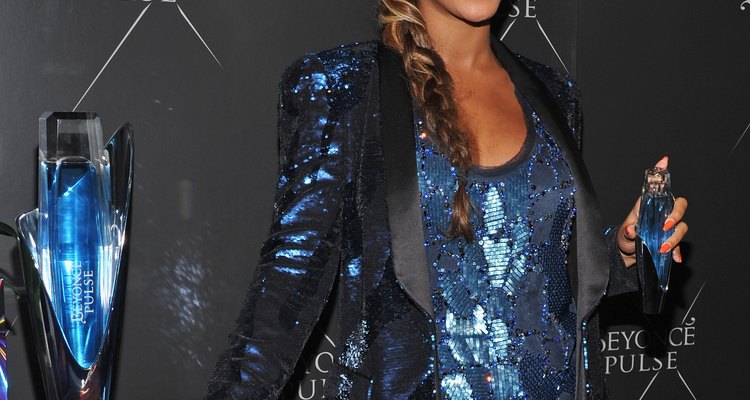 Mike Coppola/Getty Images Entertainment/Getty Images
Braids are a failsafe hairstyle, allowing you to look polished yet natural at the same time. The classic braid that you got to know in middle school can leave you a bit bored and ready for an upgrade. The four-strand braid is just that, as it creates an intricate effect with ample texture and volume. Up your hair game with a four-strand braid and instantly land at the head of the class.
Spritz the roots of your hair with dry shampoo, then brush your locks from roots to ends with a natural-bristle brush. Dry shampoo will add texture and hold to your hair, while the brush smooths any knots and flyaways.
Separate your hair into four even sections. Pick up the section that is closest to your face, and wrap it under the section that is directly next to it. Lift the same section up again, and wrap it over the next section. Lift it up again, and wrap it under the section that is furthest away from your face.
Lift the section that has been wrapped around the others, and pull it gently away from your face to tighten the braid. Repeat the process, wrapping the same section under the piece that is closest to it, over the next section, and under the piece closest to your face.
Repeat the process, working back and forth in the same pattern until the braid reaches 1 inch away from the ends of your hair. Secure the braid at the base with a hair elastic. Use hair pins in the same tone as your hair to secure any loose layers to your scalp, or leave them loose for a more bohemian finish.
References
Writer Bio
Celeigh O'Neil has been writing professionally since 2008. She has a Bachelor of fine arts from the University of Ottawa, as well as degrees in fashion illustration/design, digital arts and certification in hair and makeup artistry. O'Neil was a frequent contributor to Toronto's "Dialog" newspaper and has worked as an instructional writer, creating lessons in fashion, art and English for students of all ages.
Photo Credits
Mike Coppola/Getty Images Entertainment/Getty Images