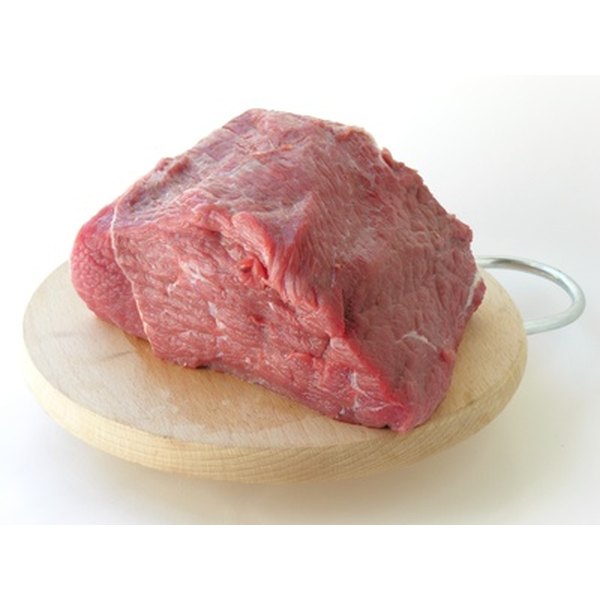 Items you will need
15 oz. beef broth
Cream soup
If you do not have time to make a complete home-cooked meal for your family, consider making beef and rice in a slow cooker. By utilizing a slow cooker, you can make a healthful beef and rice dish that they can eat at the end of the day and also use less power than you would with an oven. While your family probably will not want to have beef and rice every day, you can switch out ingredients for meal variations while using the same foundation.
Step 1
Thaw beef. Season with pepper, but avoid salt, as store-bought broth has high sodium content. Place beef into the slow cooker. You can cook a roast whole or break up hamburger. You can switch out the type of meat. Hamburger cooks faster than a 2-lb. roast.
Step 2
Turn on the slow cooker by plugging it into an outlet and choosing a setting. Generally, a slow cooker has three settings: high, low and "keep warm." These settings vary from cooker to cooker. Your machine's manual contains information on each setting's temperature and cooking time. Set the cooker to the setting according to the doneness you want. For example, a slow cooker at a low setting might take seven hours to cook a rice and beef, while the high setting might take three hours.
Step 3
Add ½ to ¾ cup of rice per person. Mix in 15 oz. of beef broth and a can of cream soup. You can use mushroom, chicken or celery soups. Additionally, you could exchange the cream soup for gravy and/or the broth for water.
Step 4
Put the lid on the slow cooker. If the mixture needs more liquid after cooking for a while, add water or broth. The high setting causes the liquid to reduce more quickly.
Step 5
Set the cooker to "keep warm" for up to an hour and add more liquid, if necessary. You can also turn the cooker off and keep a lid on it. It will retain its heat for another hour. Serve.
Tips
Do not fill your slow cooker more than two-thirds full.

Resist the urge to lift the lid, as this releases the heat and extends cooking time.

You can add vegetables to the beef and rice and cook it for the same length of time.