Baking soda is a versatile product. It's great for eliminating odors, polishing silverware and for cooking, as well as for brushing your teeth. Not only is it an eco-friendly alternative to commercial toothpaste, but it also helps whiten your teeth without damage and is inexpensive.
Items you will need
Baking soda
Toothbrush
Small bowl or container
Step 1
Pour about 1/4 tsp. baking soda into a small bowl or container.
Step 2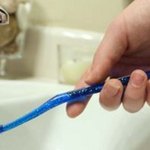 Dampen your toothbrush with water.
Step 3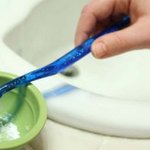 Dip the toothbrush in the baking soda and get as much baking soda to stick to it as possible.
Step 4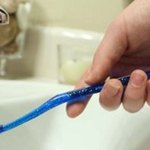 Brush your teeth, and rinse with water as usual.
Tips
For extra whitening power, dip your toothbrush in hydrogen peroxide before adding the baking soda.

For mint flavoring, dip your toothbrush in mouthwash before adding the baking soda.
Warnings
The baking soda may feel a little gritty and thick at first.

Don't store baking soda in the bathroom. The high humidity will cause it to clump.