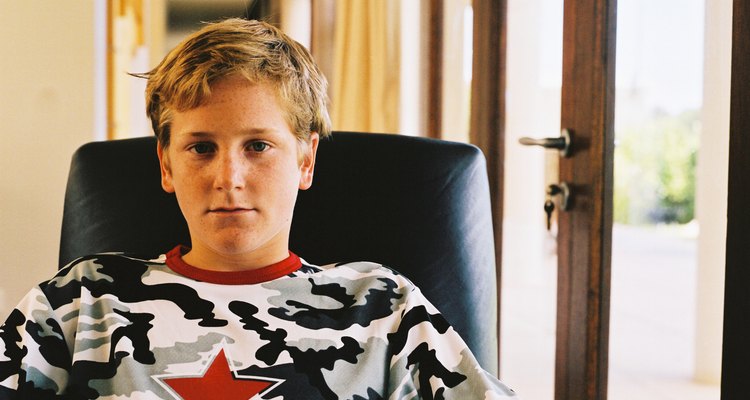 George Doyle/Stockbyte/Getty Images
There are millions of different personalities out there, so the gift you buy really depends on the type of person you're buying the gift for. Some teen boys are sporty types and some are more fond of computer games and electronics. The first thing you need to do when looking for the perfect gift is think about what type of person the recipient is. Once you do that, you can narrow down your search and find a really unique gift that he'll love.
Video Games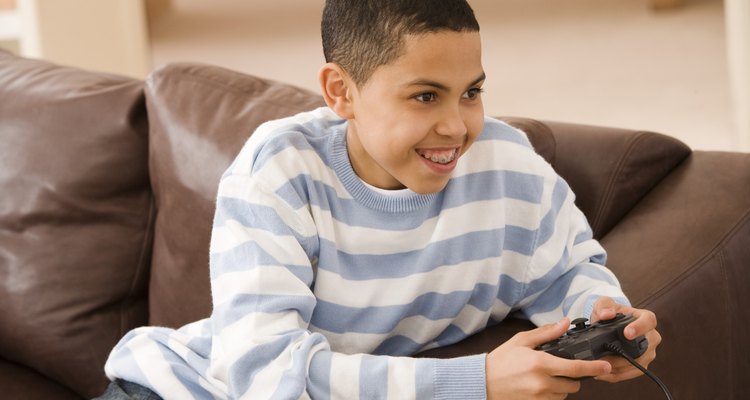 BananaStock/BananaStock/Getty Images
A lot of teenage guys love video games. The whole video game business has several gift options for you to choose from. You don't always have to buy a random video game. You can get a brand new gaming system that he has been talking about forever, new controllers, gaming chairs, magazine subscriptions and more. If he likes video games, you can't go wrong with a gaming gift.
Sporting Goods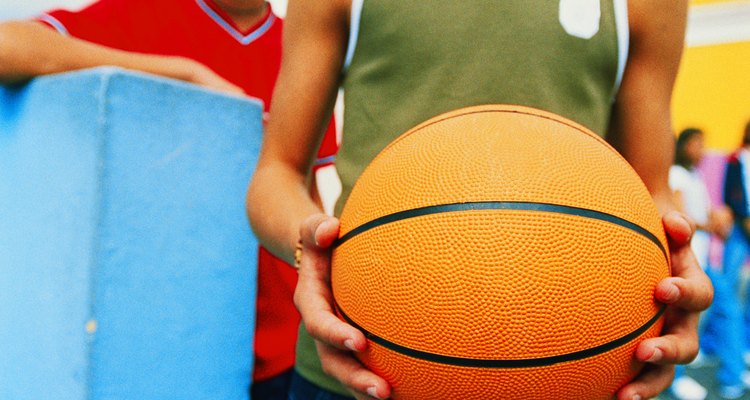 George Doyle/Stockbyte/Getty Images
If this 15-year-old guy happens to play a sport, there's nothing he'll love more than some fresh new sporting gear. Football players might love a new pair of gloves or cleats, basketball players might want a new basketball or pair of sneakers, and golfers will most likely love a new driver or set of irons. If those are too expensive, try getting some new golf balls or a golf bag.
ATM Bank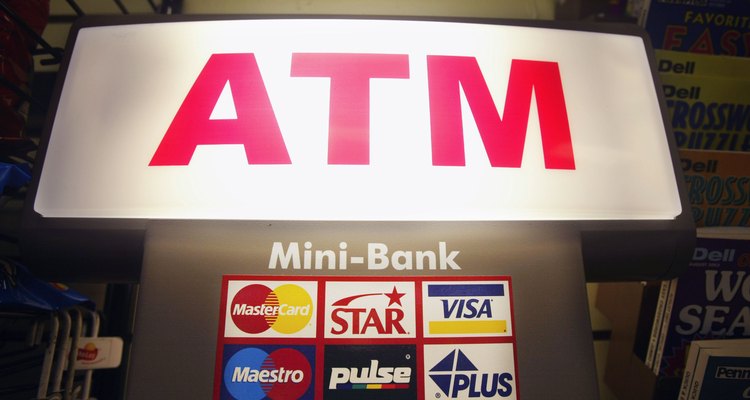 Mario Tama/Getty Images News/Getty Images
Remember when kids used to store their money in a piggy bank. Well, that was so yesterday. Now, for less than $100, you can buy your kid his own ATM bank. The bank will dispense real bills and he'll be able to do all the things adults do at real ATMs. He'll have fun protecting his money from his older brother, and he'll also learn how to balance his allowance properly.
Movies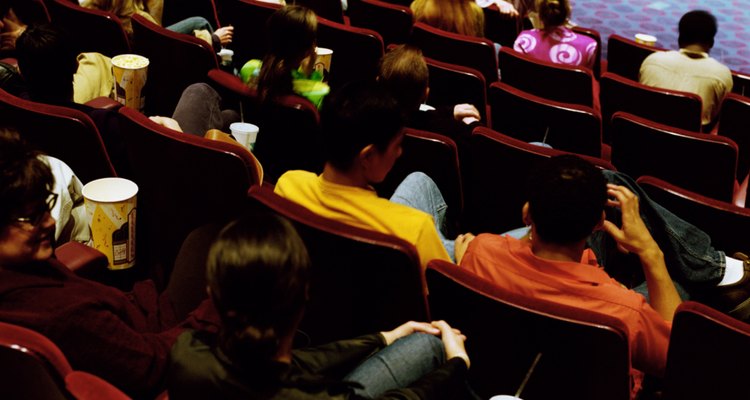 Ryan McVay/Photodisc/Getty Images
You can almost never go wrong with movies. You don't always have to be simple and buy a DVD. You can get him a subscription to Netflix or a Blockbuster gift card. You can even get him a gift card that will be accepted at many major movie theatres around.
Music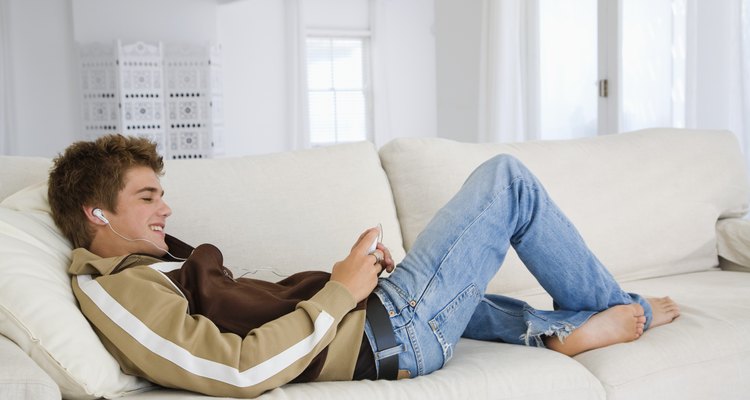 Jupiterimages/Goodshoot/Getty Images
Just like movies, you can almost never go wrong with music. If he already has an MP3 player, spice things up a little bit with an MP3 skin that he can put on his music device. If he's running out of music, a subscription to an online music store will come in handy, and if you're trying to be really creative, try getting a surround-sound chair. This comfortable chair will have built-in speakers and music hookups.
Camera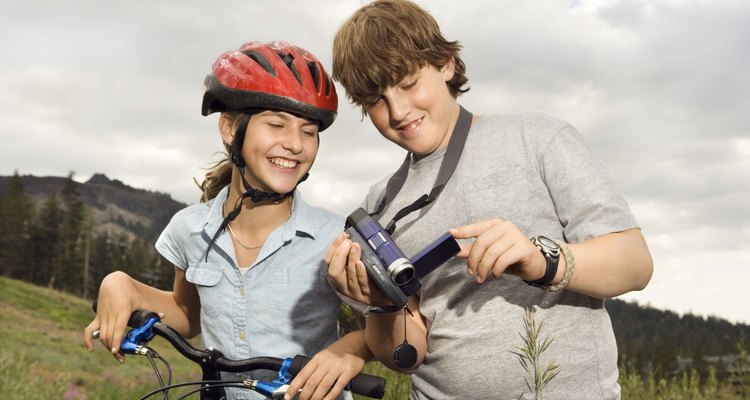 Jupiterimages/Comstock/Getty Images
He either loves or hates taking pictures, but if he loves it, he really loves it. There are so many cool options out there to choose from that you can't go wrong getting a photography lover a new camera. If he happens to like video, buy him a camcorder instead. You can even get mini camcorders that record audio and video and take still photos. The best thing is that they can fit in his shirt pocket and can directly hook up to his computer for editing.
Concert Tickets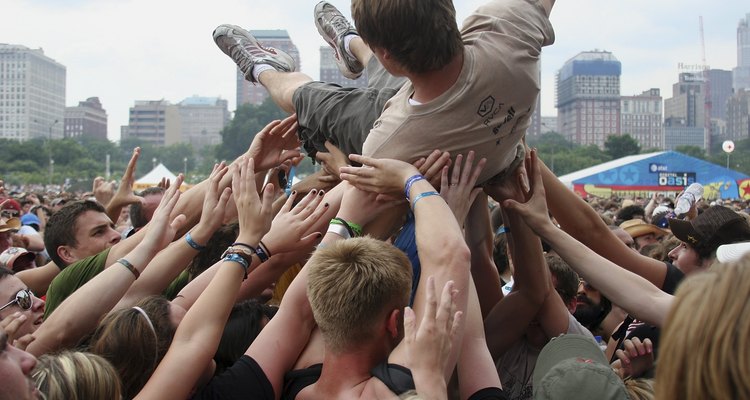 Roger Kisby/Getty Images Entertainment/Getty Images
If you know that your son's favorite artist is going to be on tour in your area, get him a few tickets for him and his friends to go. This is always a good gift idea because you don't have to buy exactly on the day of his birthday. Just telling him that you're going to get him tickets to his favorite performer will be a great gift in itself. Just make sure you buy the tickets before they sell out.
Wall Graphics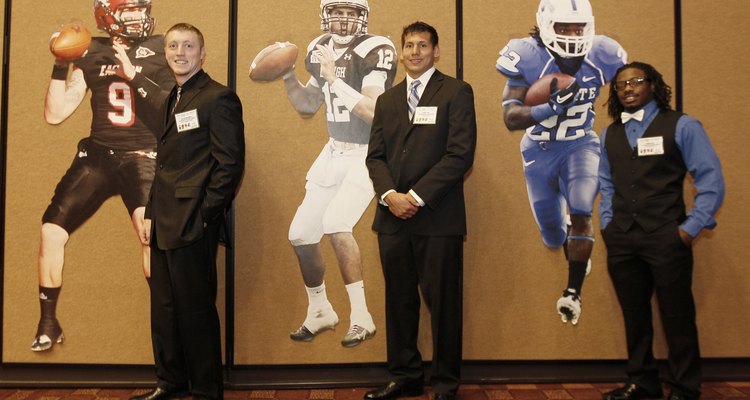 Brandon Wade/Getty Images Sport/Getty Images
For those teens who love putting posters up in their room, go one step further and get them a life-size wall graphic. You can get everything from life-size cutouts of Michael Jordan to cool cars and extreme sports. Many of these graphics look so real that you'll feel that there is another person in the room.
Solar Charger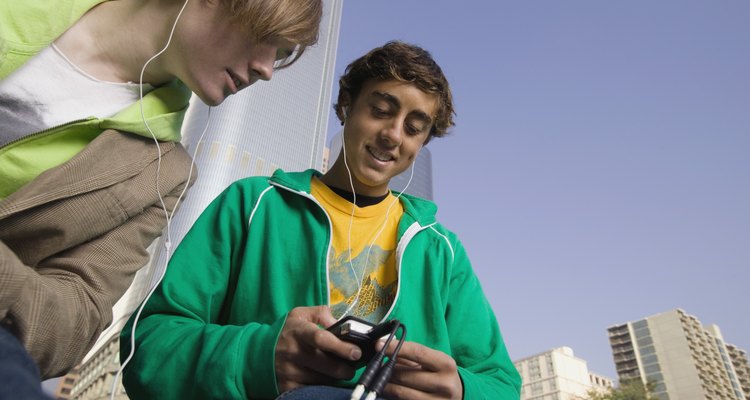 JTPhoto/Brand X Pictures/Getty Images
For the teen who has a cellphone, iPod and camera, a solar charger is a cool idea. Just plug your device into the charger and let it sit out in the sun. You'll be able to hook up multiple devices at once, depending on what model you buy, and you can travel safely knowing that your phone battery is never going to die.
Money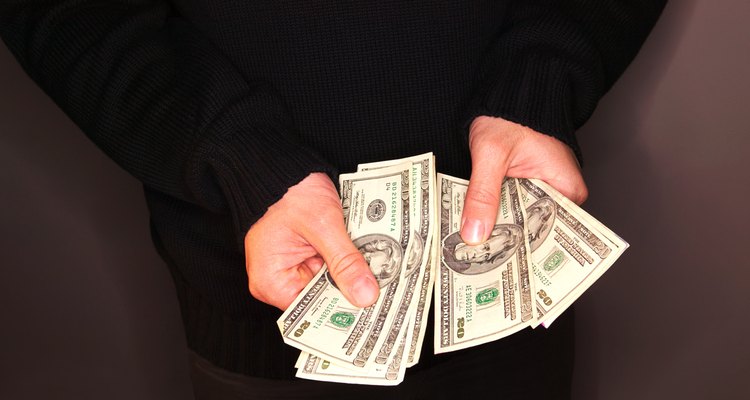 Thinkstock/Comstock/Getty Images
One thing that is most certain to please anybody is money. If you just have no idea what to get for a gift, a card with a check in it, some cash, or a gift certificate are all easy choices. He'll be able to go and buy what he wants to buy, and you don't have to worry about him not liking your gift.
References
Resources
Writer Bio
Michael Jones reported campus news stories for The University of Southern California's student newspaper, "The Daily Trojan," for four years before graduating Summa Cum Laude with a Bachelor of Science in journalism. He has since gone on to write for several publications both in America and abroad and has an idiosyncratic knack for translating the most intricate tasks into layman speak.
Photo Credits
George Doyle/Stockbyte/Getty Images