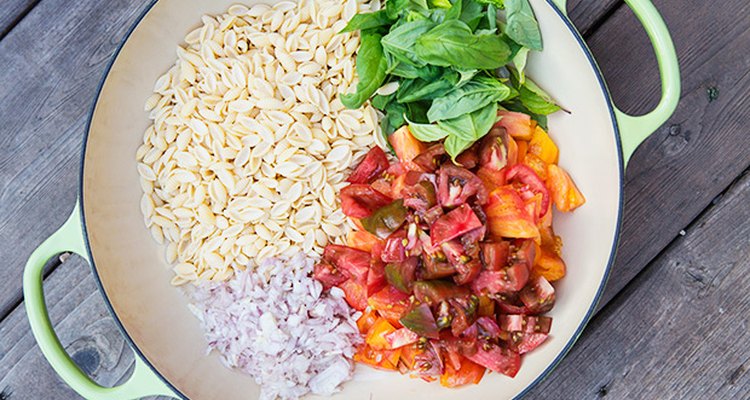 One pot pasta is the newest trend, and for good reason. Instead of cooking the sauce and pasta separately, these quick and easy recipes cook everything together in one pot (or skillet), infusing the pasta with more flavor and creating fewer dirty dishes. With endless possibilities for pasta shapes, sauces, and add-ins, you can have a different one pot pasta dish every night of the week. Here are a few tried and true one pot pasta recipes to get you started.
Related: One Pot Caprese Pasta
One Pan Sour Cream and Jalapeño Cheddar Chicken Enchilada Pasta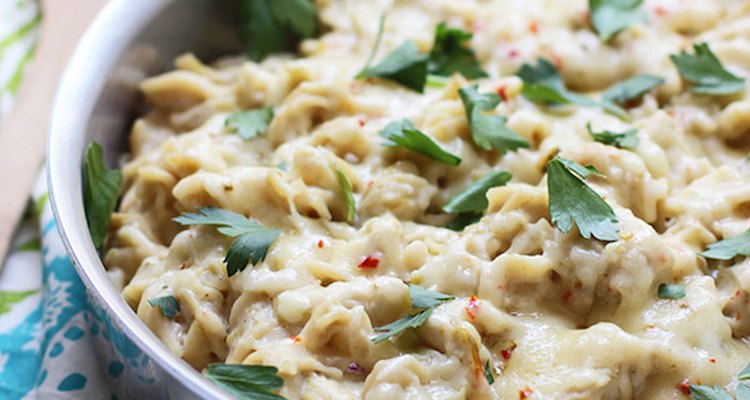 One pot pasta dishes don't have to involve a classic red sauce. This rich and creamy version has all the flavors of chicken enchiladas, like cumin, cilantro, and green chiles, plus a few spicy jalapeńos for kick!
One Pot Spaghetti alla Puttanesca
Pasta puttanesca is known for being a quick, easy, and flavorful dish; but when you cook everything together in one pot, it becomes almost effortless! This vegan version adds briny artichoke hearts and chickpeas for more flavor and belly-filling power.
One Pot Lemon Orzo Shrimp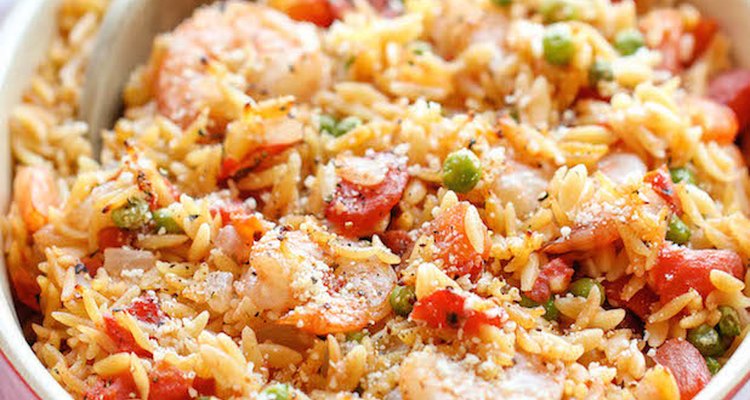 Don't be afraid to experiment with different pasta shapes when making your one pot pasta. This One Pot Lemon Orzo Shrimp uses tiny orzo pasta to create a pilaf-like texture in the final dish.
One Pot Farmer's Market Pasta
theviewfromgreatisland.com
One pot pastas are perfect for using up extra veggies. This One Pot Farmer's Market Pasta uses a cornucopia of fresh summer vegetables for a pasta that's full of color, flavor, and texture. Instead of letting those vegetables wilt away in the back of your fridge, toss them into a quick one pot pasta for a healthful weeknight dinner.
One Pot Peanut Sesame Noodles & Veggies
Try an Asian spin on one pot pastas with this rich peanut sesame sauce. Fresh veggies and crunchy peanuts are like icing on the cake in this fast and simple take-out alternative.
One Pot Sweet Potato Bacon and Sage Pasta
Even potatoes can be included in one pot pasta. This autumn-inspired Sweet Potato Bacon and Sage one pot pasta is the perfect meal for sharing on a chilly fall evening. The salty bacon and mildly sweet potatoes marry perfectly in a sage infused broth.
One Pot BBQ Chicken & Bacon Pasta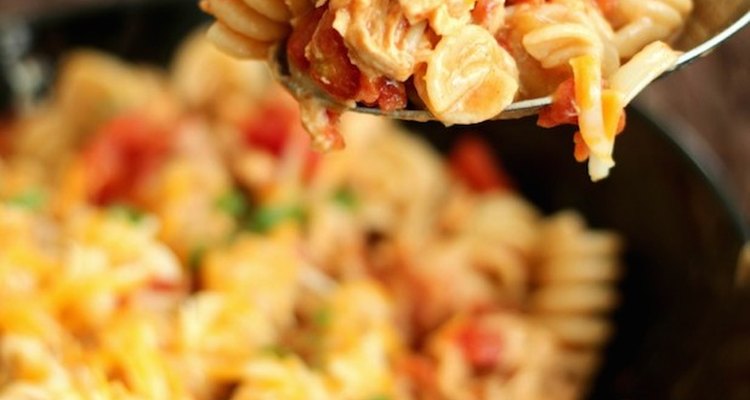 One pot pastas can also get indulgent, like this BBQ Chicken and Bacon version. Sweet and tangy BBQ sauce, chicken breast, gooey cheddar cheese, and crisp bacon make this simple pasta dish one that you won't forget.
One Pot Sausage & Mushroom Pasta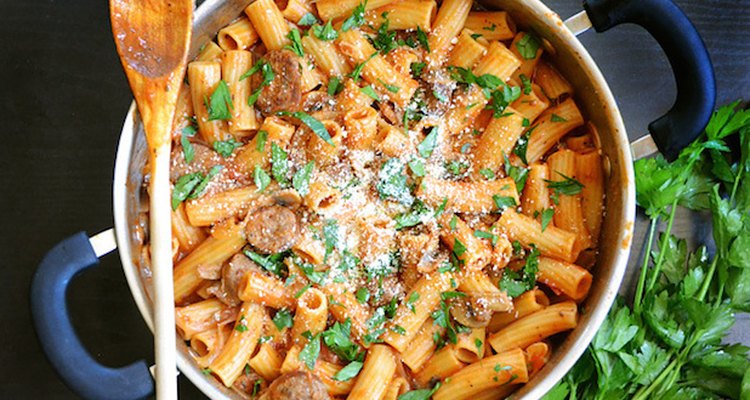 Classic pasta with red sauce can also be simplified into a one pot process. Cooking directly in the red sauce (plus a little broth for added moisture) infuses the pasta with more flavor than cooking it separately. This hearty version with sausage and mushrooms is sure to be your new go-to weeknight meal.
One Pot Caprese Pasta
This caprese style one pot pasta is light, fresh, and perfect for late summer evenings. Fresh basil, shallots, and tomatoes cook together with a splash of wine to create a flavorful sauce, and fresh mozzarella is melted in at the end for a creamy finish. Grab a glass of wine to enjoy with this deliciously effortless meal.
Related: One Pot Caprese Pasta
Writer Bio
For the past five years, Beth Moncel has been dishing out healthy, inexpensive recipes and teaching kitchen basics through her popular blog, Budget Bytes. Moncel holds a bachelor's degree in Nutritional Science and has contributed to several major websites including Parade.com, Oprah.com, and HRBlock.com. She loves getting creative in the kitchen and hopes to show others just how fun and rewarding cooking can be.
Photo Credits