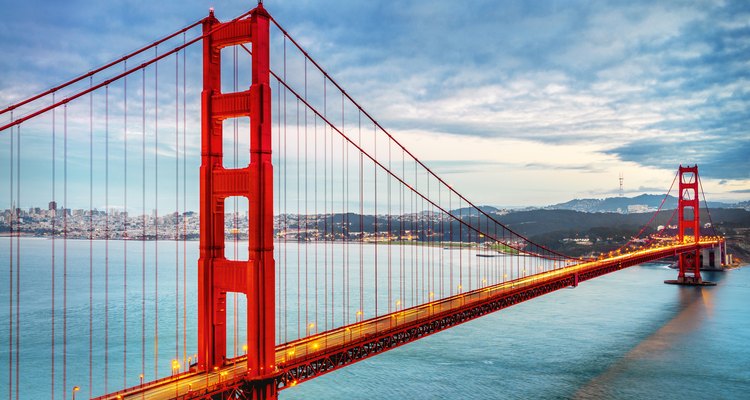 ventdusud/iStock/GettyImages
How to Make Your Family Trip to San Francisco the Best. Time. Ever.
When San Francisco is your destination, timing a family getaway for minimal crowds and maximum family fun can be a challenge—especially when scheduling with work and the kids' school. While there's never a bad time to visit the City by the Bay, seasonal weather and crowds can be the difference between a memorable time and a can't-wait-to-go-home time.
Working With the Weather
Summer in San Francisco is a foggy, chilly affair. Visit between September and November to escape the fog and temperatures that may have everyone shivering. During fall, SF is at its best, with the reliable sunshine and minimal rain of Indian summer. Smaller crowds and lower hotel prices are added bonuses. If the kids' school schedule nixes a fall visit, think about a spring break getaway. By April or May, the winter rains have moved on, leaving behind mild temperatures and hillsides covered in green grass and wildflowers.
Expert traveler's tip: San Francisco's many microclimates mean its neighborhood temperatures often vary up to 10 degrees F. Dress for whatever comes your way by layering hooded, windproof jackets or sweatshirts over tees or lightweight, long-sleeved shirts.
Far From the Maddening Crowds
Face it—family together time is much more enjoyable when you don't spend it rubbing elbows with strangers. For a City experience that's uniquely yours, consider kid-friendly attractions like these:
Slip away from the Fisherman's Wharf throng and into the bygone era of penny arcade games at Musee Mecanique (Pier 45 Fisherman's Wharf at the foot of Taylor St., San Francisco, CA) and show your own video gamers how it all began. Admission is free; the games and mechanical musical instruments cost between $.01 and $1.00.
It's all about creating, cooperating and communicating at the Children's Creativity Museum (221 Fourth St., San Francisco, CA) where kids 6 and under build their own houses of interlocking wooden logs at the outdoor Play Patio. In the Music Studio, choose a song and costumes for all and create your own karaoke music video to take home.
Tweens (and any mom who wants to feel like one) can slip-slide away to their heart's content on the Bernal Heights slides (Esmeralda and Winfield streets, San Francisco, CA), a pair of steep, 35-foot aluminum chutes. Wear heavy pants and cushion them with cardboard from the recycling bins at the top or bottom of the slides.
Expert travelers tip: After sliding, climb the final flight of stairs to Bernal Heights Rec Center (Bernal Heights Blvd., San Francisco, CA), where a fenced playground waits with a sandbox and tot-sized slide, so the little ones have their turn.
Getting Around SF
Thinking of driving? Keep in mind that street parking usually requires significant block circling and periodic meter feeding. Parking garages range from $10 to $35 per hour, depending on location. A much better choice is the City's public transportation system, overseen by two agencies:
BART, or Bay Area Rapid Transit, trains connect the San Francisco and Oakland Airports, with part of their route passing through the city.

Muni runs the cable cars, buses and streetcars, aka light rail (TA), your transportation option for navigating the city.

BART and Muni strongly recommend that parents carrying kids or pushing strollers use their train stations' elevators instead of the escalators.
Ride-sharing app services Uber and Lyft are convenient and less-expensive alternatives to taxis. Neither, however, offers a car-seat option in SF. And don't let the City's hills and public stairways discourage you. Level, easy hikes abound; think the Crissy Fields trek to Fort Point, with spectacular Bay and bridge views all the way. Just pack sturdy, comfy shoes for the walkers and ergonomic carriers or strollers for the littlest ones.
References
Writer Bio
Passionate for travel and the well-written word, Judy Wolfe is a professional writer with a Bachelor of Arts in English literature from Cal Poly Pomona and a certificate in advanced floral design. Her thousands of published articles cover topics from travel and gardening to pet care and technology.