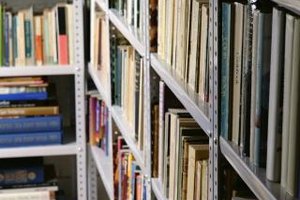 Bilingual jobs are plentiful in today's tough job market, and students seeking a competitive edge may be considering a minor in Spanish. As with any supplemental education, the Spanish minor adds some additional coursework to an already full academic load, so students may wonder if it really worth the trouble. By taking some time to gather information and compare the benefits and disadvantages, students can determine if it is worth it to minor in Spanish.
Check the Requirements
Before students can determine whether a minor in Spanish is worth their time, they must know the requirements for earning it. Some universities, such as New York University, require only five additional classes and students can include Spanish literature classes, some of which are taught in English. Other universities such as the University of Illinois, Urbana-Champaign allow students to pursue a Spanish minor in one of three subcategories: literature, linguistics or culture studies. Also, though not a requirement, these foreign language departments strongly encourage students minoring in Spanish to study abroad.
Consider the Benefits
Spanish fluency makes job applicants more desirable because they can communicate with a wider group of consumers and clients. This is especially true in states with a high number of Spanish speakers. Speaking Spanish also makes college graduates eligible for jobs that require fluency in two languages, such as bilingual teaching, health care or social worker positions. There are also personal benefits to speaking Spanish fluently, such as being able to communicate when traveling to foreign countries. Even at home in the United States, Spanish fluency is useful because Spanish is the second most widely spoken language in America.
Consider the Disadvantages
A Spanish minor will likely require additional work. While some universities allow room for a minor to be built into an undergraduate degree, most don't. Students who are struggling academically or financially may find that taking an extra semester's worth of classes may not be feasible. Additionally, the foreign language departments at schools like San Diego State University, New York University and the University of Illinois all encourage students minoring in Spanish to study abroad, which can add additional financial burdens and time constraints. Lastly, minoring in Spanish does not guarantee language fluency. Fluency in a language requires regular practice, and a minor may not provide enough opportunities for this.
Weigh the Options
Ultimately, the only one who can determine whether it is worth it to minor in Spanish is the person who will be taking the classes. The best way to do this is to imagine the future. Will speaking Spanish or having a Spanish minor provide an edge in the job market for the student's chosen career? Is traveling internationally a priority for the student? Does the student find Spanish classes enjoyable? If the answers to these questions are "yes," then the benefits of getting a minor in Spanish likely outweigh the disadvantages, and the student can feel confident about choosing to do so.
Resources
Photo Credits
Creatas Images/Creatas/Getty Images