Mediation is the act of negotiating competing interests to create a solution that is satisfactory to both parties. Though regulations vary by state, you generally do not need a law degree to work as a mediator. With some education and training, you can have a long and successful career in mediation.
Find Your Focus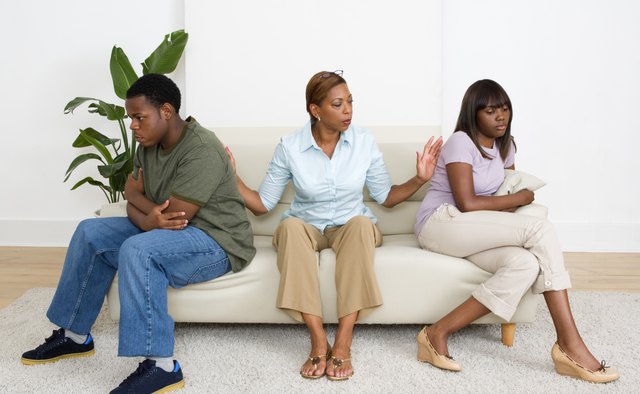 Mediators work in various practice areas. Your first task is to consider your strengths and determine which area you prefer. If you have an interest in working with families, then matters of adoption, divorce and elder issues may appeal to you. If your interest is employment issues, consider mediating worker's compensation conflicts or Equal Employment Opportunity Commission complaints. Other industries for your consideration include social security matters and personal-injury disputes.
Get Trained
There are numerous training opportunities for mediators, both in person and through the Internet. Once you have decided on a program, make sure it is accredited according to the rules of your state. Read reviews from past participants to assess the quality of the class and information provided. Most mediation training is short, and focuses on a particular area. You may feel the need to take more than one class for multiple interests or to learn various techniques from different instructors. For divorce mediation, most states require conflict resolution training that is directly focused on the specific issues of divorce. There are several training programs for this specialty. Contact the courts in your state to check the requirements and make sure that the program you choose is adequate.
Gain Some Experience
The best way to learn mediation is to participate in the process. Contact a mediator and ask to observe a few mediation sessions. Begin taking part in the sessions under the direction of the experienced mediator. You can also gain experience by volunteering at a local mediation center, where you can observe several mediation sessions and have the benefit of an in-house mentor before mediating on your own.
Get To Work
There are several avenues to begin the actual work of mediation. If you prefer to work for yourself, marketing is necessary to attract clients. Contact the local family, civil and criminal courts to have your name placed on their list of approved mediators. When judges order court participants to mediation, the court will provide your name as a possible mediator. These referrals are crucial to building your business. If you would rather work for an agency, research the mediators in your area and contact them about job vacancies.
Photo Credits
PhotoObjects.net/PhotoObjects.net/Getty Images