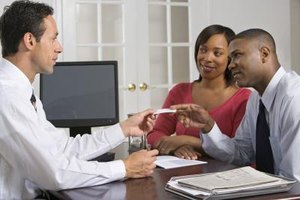 The goal of running a small CPA firm is to keep it open and profitable in the long run. As an accounting firm owner, you should have adequate experience to manage and process accounting needs of your clients. Running a small CPA firm involves the integration of progressive product development, effective marketing skills and healthy customer relations. The aim is to provide better services to your target audience and achieve the goals of your accounting firm.
Flexible and Supportive Policies
Running a small CPA firm entails a healthy work-life balance. This is essential for attracting and retaining the best personnel for a profitable performance. Owners of small CPA firms should adopt human resource policies that are flexible and supportive for the welfare of both the firm and individual employees. Such policies as teleworking allow employees to utilize technology to work from home or an alternative work site.
Cost Control
Keeping expenses low and manageable facilitates efficient running and faster growth of small CPA firms. Staffing is one of the areas in which you can control costs. You can adopt a shared office arrangement that facilitates phone answering services and eliminates the need for administrative posts. You can also schedule meetings with your clients and other partners in your office to avoid venue and catering expenses. The aim is to keep the budget low and channel available funds to product development and customer outreach.
Hire the Right Team
Your employees should share a common goal with you and be self-motivated. Hiring highly qualified and experienced employees ensures a large pool of talent and skill in the firm that are important for innovation of new products and firm development. The trick to acquiring the right team is by advertising for potential candidates. You may also opt to choose a partner to help you run and develop your accounting firm. The partner should be an accountant peer with whom you share common interests and goals.
Social Media Marketing
Networking and social media marketing is a powerful strategy to run and grow a small CPA firm into a stable accounting firm. Online social media platforms facilitate faster and extensive advertising for your accounting firm. They also offer you a forum where your clients can air their views and concerns through active discussions. In addition, they present ideas and innovation gaps that are valuable for the development of your accounting firm.
Photo Credits
Jupiterimages, Creatas Images/Creatas/Getty Images