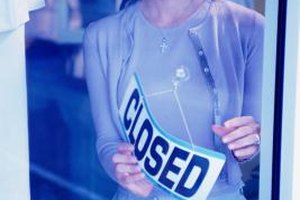 In spite of the constant and increasing job duties associated with managing a retail store, these positions usually have very minimal educational requirements. Most store managers start their employment with only a high school diploma or equivalent, and work their way up to managerial roles as they gain experience. Retail chains, or large companies selling high-end items, may mandate a college degree, though an extensive work history in the industry often compensates for a lack of furthered education.
Skills and Training
With the ideal characteristics and proper training, retail store managers may never need to acquire a degree. Those who take on these supervisory roles show constant initiative, motivation and a leadership ability. They should be disciplined, decisive and computer literate. Above all else, store managers must exhibit genuine people and customer service skills. All individuals undergo a form of training for these positions, which can vary from one week to more than one year, depending on the company.
Educational Requirements
As managers begin incurring additional duties, employers increasingly seek out individuals who have a bachelor's degree in a business-related field. The most informative degree one could obtain would be in business administration, which teaches marketing, management strategy, business ethics, accounting and more. The Bureau of Labor Statistics reports that many retail managers with a post-secondary education majored in social science, business, management or even liberal arts.
Educational Options
Although bachelor's degrees are preferred, no college education is mandatory to obtain these positions. Instead, managers may opt to combine shorter educational courses with real-world experience. Some colleges offer a 2-year program, encompassing a retail management certification course, with general education requirements that provide students their EVC Associate in Science degree, like at Evergreen Valley College in California. Interested individuals can also gain training and skills through merchandising, human resource and retail management courses from the National Retail Federation.
Career Outlook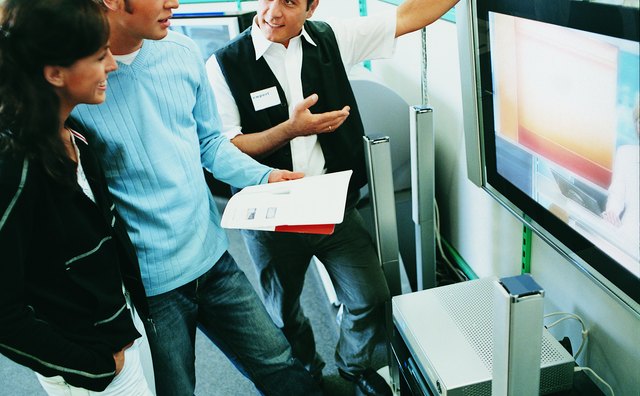 According to the BLS, job growth for these positions occurred much slower than average through 2010. The number of retail store managers is expected to grow only five percent between 2008 and 2018. However, due to experienced individuals gaining higher management positions, and many leaving the labor force altogether, many new vacancies are expected. Retail sales positions are projected to increase 17 percent between 2010 and 2020, creating opportunities for individuals to get a foot in the door and gain valuable experience.
Photo Credits
Stockbyte/Stockbyte/Getty Images