If you have a love for design and a mind for finance, a merchandising career, which challenges your creative and business interests, may be perfect for you. Apparel merchandising and textile degrees open the door to a variety of careers in the apparel industry. Workers in this field are part of the fashion process from the design stage through the sale of an item in the store.
Textile Designer
Textile designers create various types of fabrics for use in the apparel industry. As a textile designer, you use various fiber combinations and bonding techniques to create new fabric combinations. The textile designer's fabric choices determine the texture of the fabric and how it will feel once it is made into a garment, and are integral to the overall composition of clothing. Therefore, the textile designer is essential to the fashion designer -- and the wrong fabric choice can completely change the designer's original vision. Once you have developed the feel of the fabric, you use colors and patterns to make it unique. In addition to working with individual designers, textile designers are often hired by manufacturers to create new fabric choices for mass production.
Fashion Buyer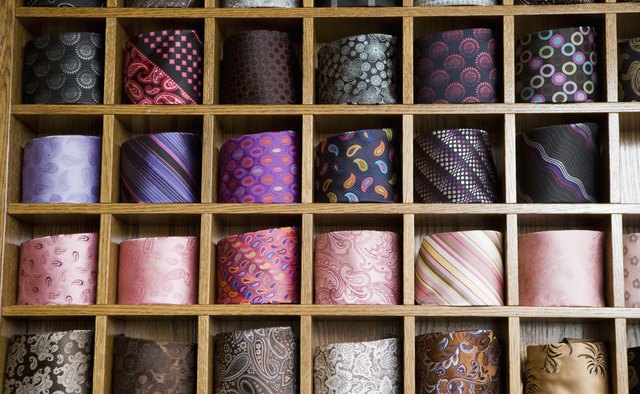 A fashion buyer determines what apparel will be carried in a particular store for purchase. Department stores, as well as small boutiques, employ fashion buyers to choose clothing items that will attract customers and encourage sales. As a buyer, you identify new trends and decide whether they fit with the style and image of your store. Aside from buying inventory, you also assist with pricing decisions and often manage the design scheme of store displays. Your typical duties require travel for fashion- and apparel-related events. You also communicate on an ongoing basis with apparel suppliers and manufacturers.
Textile Merchandiser
Merchandisers deal with the business side of the apparel industry. Their overall goal is to take a design and coordinate its transformation into a retail product. Merchandisers pay close attention to the latest trends of the fashion runways, along with sales trends in retail stores, and provide input to the designer on fabric choice and textile creation. You must understand manufacturing costs and how to set price points for the end product. A combination of business and design is valuable in this career choice.
Textile Engineering
Textile engineers are present in every aspect of the textile industry. A strong mathematical background and a solid grasp of basic engineering concepts are essential qualifications for a role like this. You also need to know about the composition of various fibers and the their most appropriate uses. The textile engineer understands how various textiles are created and works to manufacture them in the most cost-efficient manner.
Resources
Photo Credits
BananaStock/BananaStock/Getty Images