Acquiring a badge and a police officer title is a rigorous process that can take months or even years to complete. To apply for this position, individuals must be a United States citizen, at least twenty-one years old with a valid driver's license and a high school diploma or GED equivalent. Aside from cadet programs sometimes offered to individuals eager to be a cop when they turn of age, there are several ways to prepare for the police academy and a career in law enforcement.
Do the Research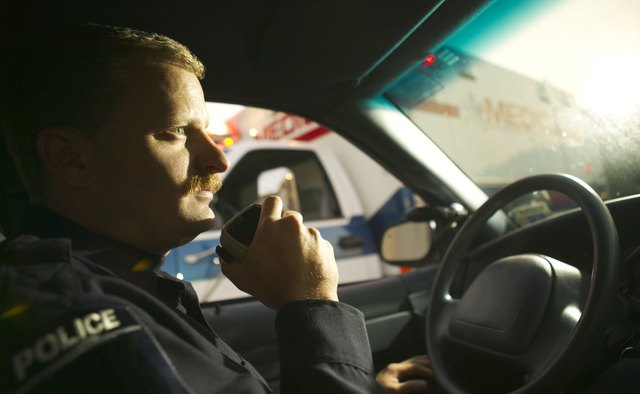 Being a police officer is not always the way it appears on "COPS" or other television shows. Those that hope to one day attain a similar career are encouraged to take part in a ride-along with their local law enforcement. This opportunity provides an uncensored close-up of what the police endure on a daily basis. It is also necessary to understand the process of becoming an officer is extensive. Applicants must take written, oral and physical tests. They undergo polygraph and psychological testing, a background and credit check, a medical examination and an interview with the deputy chief. New hires must then attend the police academy for twenty-three weeks.
Prepare Academically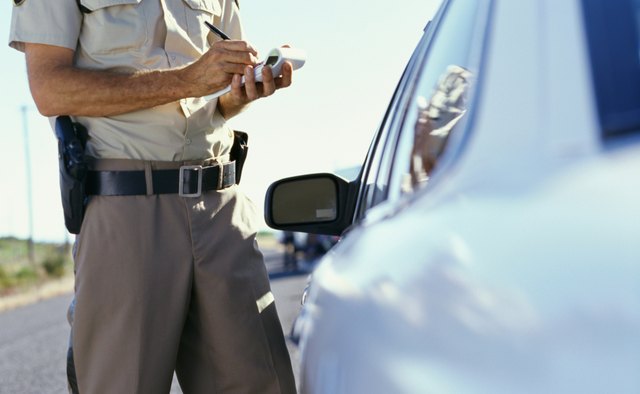 The minimum academic requirement for law enforcement officers is a high school diploma or GED. According to the Bureau of Labor Statistics, some departments request applicants hold a two- or four-year degree. For this purpose, driven individuals are urged to further their education beyond high school by majoring in a related field like criminal justice. HowToBecomeAPoliceOfficer.com reminds applicants they must also pass a Civil Service Exam prior to employment. This is considered a general knowledge test, meant to verify an individual's aptitude for the job.
Prepare Physically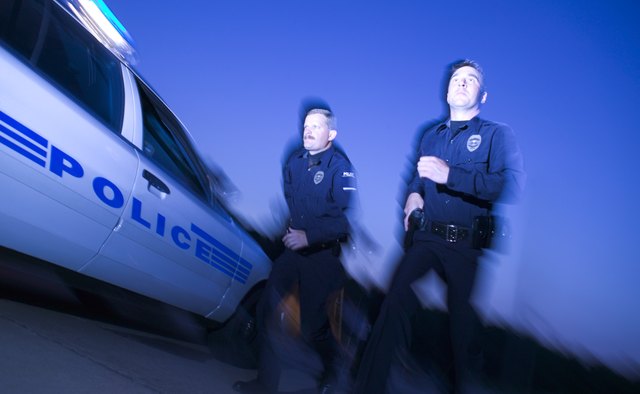 To obtain a police career, applicants must be able to demonstrate ideal physical fitness by passing strength, endurance and agility tests. The Sacramento Police Department suggests that individuals exercise on a daily basis to stay healthy and fit, in addition to preparing for the exams. Working out does not necessarily mean lifting weights at the gym. Sit-ups, push-ups, jumping rope and running are simple activities, requiring minimal equipment, that similarly assist in toning one's physique.
Maintain a Clean Image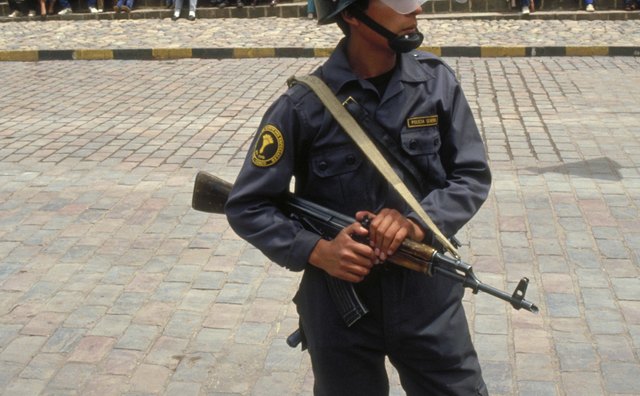 As an applicant's history is inspected when determining his potential employment, the Sacramento Police Department advises aspiring officers to be responsible with their finances. An applicant's background should also be spotless. According to the Sacramento PD, a misdemeanor conviction for domestic violence or a felony conviction of any kind as an adult is an automatic disqualification. The Sacramento Police warn those interested in law enforcement to steer clear of drugs and alcohol. Even if no arrest is made, the substances put users in a bad situation that could ruin a future career as a cop.
Photo Credits
BananaStock/BananaStock/Getty Images