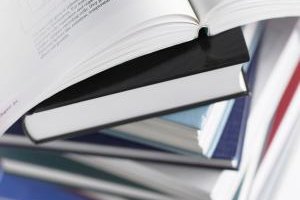 Project management positions can be found in organizations of all types, sizes, and industries. It is a core job function that requires excellent communication, organizational, and leadership skills. Project management roles are multidisciplinary, so a variety of degrees, professional certificates and certification programs can qualify you for this position.
Bachelor's Degrees
A bachelor's degree is most commonly listed as a minimum educational requirement for project management positions. The specific field of study, however, can vary depending on the type of organization or industry. For example, project management positions in technology and software often require a bachelor's degree in computer science, engineering or technology-related disciplines. Some colleges and universities have degree programs specifically in project management or organizational management. Business-related degrees, such as marketing, management or finance are also common disciplines for project managers.
Master's Degrees
While the majority of project management roles require a bachelor's degree as the minimum educational prerequisite, many companies may also look for project managers with master's degrees. Obtaining an MBA or master's degree can not only provide project managers with a competitive advantage when applying for positions, but these degrees can also lead to increased salary and career advancement opportunities.
Professional Certificates
In addition to degree programs, many schools also have certificate programs specific to project management. Professional certificates don't typically take the place of a bachelor's degree. Instead, most programs are intended as advanced learning and require that program applicants already have a bachelor's. Certificate programs are often great opportunities for working professionals as they can be completed at night and online. In addition, some schools allow students to apply the credits earned through a certificate program towards completing a master's degree.
Certification and Continuing Education Programs
The project management role is constantly changing, and a variety of continuing education and professional certification programs are available to project managers to help them stay ahead of the curve. Certification programs provide project managers with standards, frameworks and overall best practices for managing business projects. The two most common certification programs for project managers are the Project Management Professional, or PMP, and the Certified Project Manager, or CPM. While the specific certification requirements vary, most programs require a certain amount of professional experience and annual continuing education credits to maintain certification.
Photo Credits
BananaStock/BananaStock/Getty Images