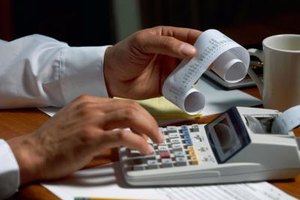 Government financial controllers are essentially financial managers in charge of an organization's financial position. Other employees typically turn to these financial professionals to predict future earnings and expenses. Of course, they don't pull these numbers out of a hat. Instead, they look at income statements, balance sheets and budgets to inform their opinions. Salaries vary by branch of government and location.
Salary Ranges
In 2012, controllers earned an average of $123,260 a year, according to the Bureau of Labor Statistics, an increase of just over 2 percent from the previous year, when salaries averaged $120,450 annually. Those working for the federal government earned closer to $124,210, on average. At the state level, controllers averaged $89,530, while those at the local level brought home $90,860.
Local Variances
As with any occupation, earnings can vary by location. In California, for example, controllers earned anywhere from $87,456 to $120,564 in 2013, according to the Government Finance Officers Association. Those working in the District of Columbia, on the other hand, started at $114,800 to $143,550, earning upward of $177,428 with experience. In South Carolina, controllers can earn as little as $63,335 a year, while those working in Florida can bring home between $55,655 and $91,395 annually. Texas-based controllers earned somewhat comparable wages to those in South Carolina, making $61,389 to $76,736 annually.
Contributing Factors
The prevalence of six-figure salaries has a lot to do with training. Though employers seek candidates with at least a bachelor's degree in accounting, finance, economics or a related field, they prefer to hire applicants with a master's degree. Professional certifications, such as chartered financial analyst, can also improve employment opportunities, the BLS states.
Career Outlook
The BLS expects employment opportunities for controllers to grow by as much as 9 percent through 2020. By comparison, it predicts an average of 14-percent growth for all U.S. occupations during this same period. Expect strong competition for available jobs, as candidates often will outnumber openings.
Photo Credits
Brand X Pictures/Stockbyte/Getty Images